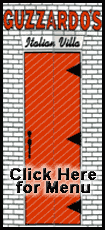 Bismarck Police Lt. Randy Ziegler said the 38-year-old man was intoxicated and had a hearty spread, including cake, cookies and plums, in the deli area of Cashwise Foods about 2:45 a.m. Tuesday.
Ziegler said avocado pits and pistachio shells ended up on the floor and on a connecting table in the store. He said the man told officers he had no money and had no idea how he planned to pay for the food.
Police arrested him on a misdemeanor theft charge.
___
Information from: Bismarck Tribune, http://www.bismarcktribune.com/