Kaleb's case and a separate lawsuit involving an autistic boy near St. Louis are the first challenges to an Illinois law allowing service animals in schools, according to an attorney for the Villa Grove school and a spokeswoman for the Illinois Board of Education.
"I hope as time goes by that maybe they'll see that it's not causing a problem, and they'll let the fight go," Nichelle Drew said. Regardless, she added, "We're in it for the long haul."
Officials at both schools maintain that the dogs aren't true "service" animals and provide only comfort care. They say the autistic boys' needs have to be balanced against other children who have allergies or fear the dogs.
At Kaleb's school, officials say they already provide him with adequate services for his autism, a developmental disorder that often involves poor communication and social skills.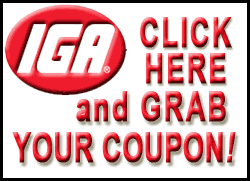 His difficulty transitioning from home to school and occasional outbursts are classic autism symptoms -- and his mother says the dog's calming presence helps with both.
Nichelle Drew said the dog caused no problems at school on Tuesday, or on Friday, when Kaleb spent a few hours in class. Monday was the district's first full day but Kaleb stayed home with flu symptoms.
Marke Hatfield, principal of Villa Grove Elementary School, declined to comment Tuesday. School attorney Brandon Wright said, "We are implementing the judge's order and we'll see how it goes" until the trial.
Equip for Equality, a Chicago-based advocacy group that is suing on the Drew family's behalf, said Villa Grove is clearly violating Illinois law.
"We're confident, but we can't say it's a foregone conclusion that we'll prevail," said their attorney, Margie Wakelin.
In the other Illinois case, a Monroe County judge issued a preliminary injunction last week allowing Carter Kalbfleisch to have his dog with him when he attends special education pre-kindergarten in Columbia. On Monday, that judge ordered that the ruling take effect Sept. 14, meaning Carter could attend classes before then but without his dog.