The younger Boyd said he didn't know who the buyers were.
The FBI has said it seized some two dozen weapons from the Boyd household and that a pit had been dug under their back deck to store the guns.
Dylan Boyd, who is in his early 20s, told agents that Muslims must be ready in case they are attacked, claiming that the U.S. Army is overseas raping and killing "their" Muslim sisters. He repeatedly called the FBI agents questioning him "kuffar" -- meaning nonbelievers -- and said the Sept. 11, 2001, terrorist attacks were an "inside job," according to a summary of the interview.
Federal investigators have also said they found 26,000 rounds of ammunition inside the Boyd home. Dylan Boyd told agents that ammunition has been growing more expensive and that his father began to buy ammunition in bulk to get a lower price and save on shipping charges.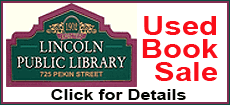 Dylan Boyd said they planned to go shooting that day. His attorney did not immediately return a call seeking comment Tuesday.
Federal investigators said Daniel Boyd, a drywall contractor, was the ringleader of a small North Carolina-based terrorist group that planned international travel to commit "violent jihad" and went on military-style training trips to rural North Carolina. Authorities claim the group, including an eighth suspect believed to be in Pakistan, were gearing up for a "violent jihad," though prosecutors haven't detailed any specific targets or time frame.
The seven men who have been arrested are being held in Virginia pending trial.