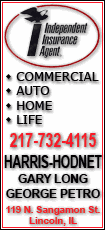 The mother-in-law is accusing Croonquist of spreading false, defamatory and racist lies with in-law jokes that have become a staple of her routine in nightclubs and on television channels like Comedy Central.
To Croonquist, the in-law jokes seemed like a natural routine after living through one comical culture-clash moment after another: She is half-black, half-Swedish, grew up Roman Catholic and married into a Jewish family.
And she's not shy about making the in-laws the butt of her jokes.
Take the one about her mother-in-law's reaction to news she was pregnant with her first child: "OK, now that we know you're having a little girl I want to know what you're naming that little tchotchke. Now we don't want a name that's difficult to pronounce like Shaniqua. We're thinking a name short but delicious. Like Hadassah or Goldie."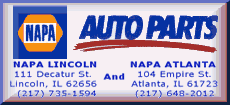 Or her first visit to her mother-in-law's house: "I walk in, I say, 'Thank you so much for having me here, Ruthie.' She says, 'The pleasure's all mine, have a seat.'" Then, in a loud aside, 'Harriet, put my pocketbook away.'"
Croonquist said there was a time when her in-laws would laugh with everyone else at the black-member-of-a-Jewish-family jokes. "They played my tape at Passover one year, and they loved it!" she said.
But things changed after Croonquist, promoting upcoming gigs in New Jersey, posted information on her Web site that, according to her in-laws, allowed pretty much anyone to figure out the identities of her in-laws.
They sued in April in U.S. District Court in New Jersey, where they live. The action seeks unspecified damages and demands that Croonquist remove any offensive statements from her Web site, routines and recordings.
Croonquist says she would drop any language her family finds offensive, but she refuses to pay any settlement. Her lawyer has filed a motion to have the suit dismissed, and a judge is scheduled to hear it on Sept. 8.
In the meantime, Croonquist, who lives in Beverly Hills and is a regular on the Hollywood comedy circuit, was at the Laugh Factory on open-mic night recently, eager to test some new non-mother-in-law material. This time the butt of her jokes would be herself, her lawyer husband (his firm is representing her in the lawsuit) and entertainer Jennifer Lopez.
"My father is Swedish, my mother is African-American. You know what that made me growing up?" she asks the audience. "A Puerto Rican! That works for me, honey. ... After having two babies in two years, I look like J-Lo."
Still, she couldn't resist getting a few yucks out of her in-laws, although this time she left their first names out of the act.
Doing her sister-in-law during their first meeting (and in a New Jersey accent the lawsuit notes Croonquist has said sounds "like a cat in heat"): "Oh my Gawd, look at her, she's got light eyes and light hair. What kind of black person is she?"
Then herself (in a black urban street voice): "I said, 'A black person who can hear, that's who.'"
Then (as Haley Joel Osment might sound in "The Sixth Sense," if he spoke in a black urban accent): "I hear white people!"