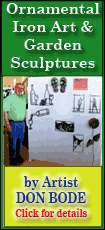 Today's highlight in history:
On Aug. 26, 1920, the 19th Amendment to the U.S. Constitution, guaranteeing American women the right to vote, was certified in effect by Secretary of State Bainbridge Colby.
On this date:
In 55 B.C., Roman forces under Julius Caesar invaded Britain, but achieved limited success.
In 1883, the island volcano Krakatoa began cataclysmic eruptions, leading to a massive explosion the following day.
In 1939, the first televised major league baseball games were shown on experimental station W2XBS: a double-header between the Cincinnati Reds and the Brooklyn Dodgers at Ebbets Field. (The Reds won the first game, 5-2, the Dodgers the second, 6-1.)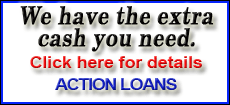 In 1958, Alaskans went to the polls to overwhelmingly vote in favor of statehood.
In 1961, the original Hockey Hall of Fame was opened in Toronto.
In 1964, President Lyndon B. Johnson was nominated for a term of office in his own right at the Democratic National Convention in Atlantic City, N.J.
In 1968, the Democratic National Convention opened in Chicago.
In 1972, the summer Olympics games opened in Munich, West Germany.
In 1978, Cardinal Albino Luciani 1of Venice was elected the 264th Pope of the Roman Catholic Church following the death of Paul VI. The new pontiff took the name Pope John Paul I.
In 1986, in the so-called "preppie murder case," 18-year-old Jennifer Levin was found strangled in New York's Central Park; Robert Chambers later pleaded guilty to manslaughter and served 15 years in prison.
Ten years ago: Attorney General Janet Reno pledged that a new investigation of the 1993 Waco, Texas, siege would "get to the bottom" of how the FBI used potentially flammable tear gas grenades against her wishes and then took six years to admit it. (Special Counsel John Danforth later concluded a junior FBI lawyer had failed to tell superiors about the use of pyrotechnic tear gas canisters, and said he was certain federal agents did not start the fire that destroyed the Branch Davidian compound.)