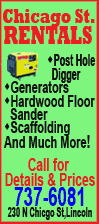 Two senior clerics from his party, Sheiks Humam Hamoudi and Jalaleddin al-Saghir, told The Associated Press that he died after being hospitalized in critical condition in Tehran where he was being treated for lung cancer. In a brief announcement, Iranian state television also reported al-Hakim's death.
Al-Hakim wielded enormous influence since the 2003 U.S. invasion as head of the Supreme Islamic Iraqi Council, maintaining close ties to both the Americans and his Iranian backers.
A longtime leader of a Shiite rebel group that fought Saddam's rule, he was seen by many Shiites as the embodiment of the victory that ended decades of brutal repression under Saddam and restored what they see as their rightful place as the country's leaders.
Al-Hakim was diagnosed with lung cancer in May 2007 after tests at the prestigious University of Texas M.D. Anderson Cancer Center in Houston. He chose to receive his chemotherapy treatment in Iran.
His son and political heir, Ammar al-Hakim, said in a statement read on the party's al-Forat television that his father "who spent decades in jihad and struggle has joined the ranks of the martyrs."
Al-Forat placed al-Hakim's picture on a blackened background and began reciting Quranic verses. It then began showing scenes from his life and played somber music.
Deputy parliament speaker, Shiite Khalid al-Attiyah, described his death as a loss for Iraq.
"We offer our condolences to all the Iraqi people for the death of al-Hakim. He is one of the symbols of Iraq ... we hope political leaders will continue his work."
The Kurds said al-Hakim's death was a loss to those who worked to reconcile Iraq's often warring religious and ethnic factions.
"He had a significant role in Iraq's national unity and was working hard to narrow the different opinions among all Iraqis," Fuad Hussein, spokesman for Kurdish Regional President Massoud Barzani told The AP. "We hope that all the Iraqi people and their leaders will follow his example and directions and never abandon his ideology and path."
His death comes two days after his party, SIIC, the largest Shiite grouping joined with followers of anti-U.S. cleric Muqtada al-Sadr to form a new political alliance to contest January parliamentary elections.