Polls by Japan's major news outlets predict a landslide victory for the upstart Democrats in national elections Sunday. Even before the vote, their arrival has changed politics here, creating a legitimate contender for power in a country long dominated by the Liberal Democratic Party.
The change is evident in the heated election campaign, the likes of which Japan hasn't seen for over half a century.
It may mean more say for voters in government. Years of guaranteed victory for the ruling party, which has lost power only once since 1955, meant policy discussions often occurred among party factions, out of the public eye.
On policy, the Democrats would probably bring only modest change. Party promises include getting tougher in future negotiations with the U.S. and handouts to families and farmers.
Over time, the more important change may be the emergence of truly competitive politics in Japan.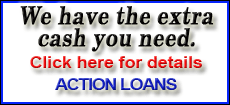 "The DPJ's expected victory does not mean dramatic changes overnight, but it marks the beginning of a two-party system in Japanese politics," said Hiroshi Kawahara, professor of Japanese politics at Waseda University.
This has motivated more Japanese to vote.
In the high-profile Tokyo regional election held last month, government statistics show 55 percent of eligible voters cast ballots, up over 10 percent from the previous contest. Newspaper polls predict turnout for the upcoming national election will also rank among the highest in recent years.
The long-ruling Liberal Democratic Party, on the rare defensive as polls show their support is dwindling, have run advertisements that cast the Democrat's leader, Yukio Hatoyama, as a sly suitor attempting to woo a Japanese bride with grand, empty promises. They have attacked the Democrats as inexperienced and unrealistic.
It doesn't seem to matter -- a number of recent voter polls predict the Democrats, who claimed control of the weaker upper house in 2007, will easily claim a majority in parliament. Even an admission by Hatoyama that dead people were on his list of political donors had little effect. Many voters are not focused on any individual issue, but generally feel that new leadership is needed.
"It isn't anything the Democrats have done. The LDP is just scattered and unorganized," said Hideho Takahashi, 43, an office worker in Tokyo.
Voters will pick members for the powerful lower house of parliament. The party or coalition that wins a majority then chooses the prime minister, who picks political allies for Cabinet positions and key posts.
The Democratic Party was founded and is run by defectors from the Liberal Democrats, so both sides share broadly conservative stances on major issues. But if the opposition party claims victory and keeps its campaign promises, some of Japan's most established policies would be re-examined.
Among those is the country's relationship with Washington.
The party is unlikely to make any major changes, given that Japan hosts 50,000 U.S. troops and relies on the U.S. for nuclear deterrence. But the DPJ has long accused Japan's rulers of serving as yes-men to the U.S., especially in supporting its military actions, and repeatedly sworn to take a harder line in negotiations.