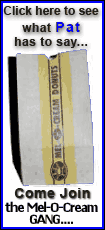 Suddenly, the stress of living through Greece's latest wildfire -- a voracious monster that devoured large areas near Athens -- was overwhelming.
"It's too much, the destruction is unbelievable," she said. "I could hardly recognize my own home ... I don't know what to say."
The fires around the Greek capital were put out or contained to small areas Wednesday after razing 80 square miles (210 square kilometers) of forest and hillside scrub -- an area more than three times the size of Manhattan.
Rodopoli, a small town 12 miles (20 kilometers) north of Athens, was one of about a dozen areas hit hard by the devastating wildfires. Up to 60 homes were destroyed and another 150 seriously damaged, according to an initial estimate.
Regional officials said none of those made homeless had responded to offers for shelter, preferring to stay with friends and relatives.
The fires tore a hole in the front of Filosidi's house, leaving the outer wall standing on its own. At the edge of the scorched front yard, a burned-out car lay twisted on its side.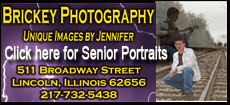 A neighbor sat quietly next to the blackened wall of his small home.
Some owners were too busy fighting fires elsewhere to defend their houses.
Panos Bekas drove a water tanker to fire-stricken areas at the height of the wildfires, unaware that his own home was being engulfed. On Wednesday, he rummaged through the remnants of his gutted house, not certain what to do.
"I have no other place to go," said Bekas, 48. "This is all I had. Now my dreams and the dreams of my family are gone."
The government has pledged speedy aid to fire victims.
"I'll be happy when I see it," Bekas said.
The fires spared the cinder block homes on the outskirts of Athens, including luxury villas owned by some of the city's wealthiest residents.
After five days of destruction, the wooded landscape changed color: Black charred spikes replaced trees, and hills on the horizon were dusted in dark gray soot.
It was the most destructive blaze in decades in the Attica region and the worst in Greece since wildfires in 2007 killed 76 people and blackened 1,060 square miles (2,750 square kilometers).