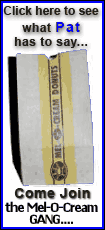 Erlenbush was accompanied by Lincoln Police Dept. Deputy Chief Mike Geriets and Logan County States Attorney Michael McIntosh. Logan County Sheriff Steve Nichols attended the conference as an observer.
Before the conference began, Chief Erlenbush advised media he intended to read from a prepared statement and that questions would be allowed afterwards but, "Right now I won't vary from the prepared statement". After reading the prepared statement, the chief said that interviews are still in progress and that all reports by Lincoln and State police investigators would be turned over to States Attorney McIntosh's office. During reporter's questions, the chief did say that the mother had been interviewed and is not a suspect.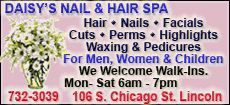 Following Chief Erlenbush reading the prepared statement, States Attorney McIntosh stated the felony murder charges carried a minimum of 20 years up to the maximum of life in prison. McIntosh said the charge was felony murder in that the aggravated battery of the child led to the child's death
When questioned by a reporter as to Cline's criminal history, McIntosh said that Cline had a DUI in the late 90s and a restraining order against him in 1988 but that there was nothing violent in his personal background previous to these charges..
Chief Erlenbush was asked what made him convinced they, "had the right man" "The investigation does." was the chief's reply.
Cline will be arraigned on the charges tomorrow, Thursday at the Logan County Circuit Court at 1:30 pm.
The following is the text of Lincoln Police Chief Erlenbush's statement on the timeline and arrest of Cline.
(From left States Attorney Michael McIntosh, Police Chief Stuart Erlenbush, Deputy Chief Mike Geriets)
Press Release, August 26, 2009
Chief Stuart R. Erlenbush
State's Attorney Michael McIntosh
Death Investigation
Lucas T. Alberts, Age 2, DOB 07-13-2007
Jody L. Alberts, mother of Lucas Alberts, was in a dating relationship with Ty C. Cline.
During the evening hours of August 22, 2009, Cline was babysitting Lucas Alberts at Cline's residence located at 540 14th Street, Lincoln, IL.
At approximately 6:30 am. August 23, 2009, Lincoln Police were notified that a two year old male was brought to the emergency room at ALMH with serious injuries. LPD officers responded and learned that the victim was Lucas Alberts and that Alberts was brought to the hospital by his mother Jody Alberts.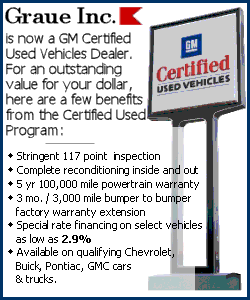 Officers interviewed Jody Alberts at this time. Lucas Alberts was airlifted to Saint Francis hospital in Peoria, IL.
LPD Detectives and Officers met with Logan County States Attorney Mike McIntosh and secured a search warrant for the residence of Ty C. Clime at 540 14th St. LPD Officers and an Illinois State Police Crime Scene Investigator went to the residence where Ty Cline was interviewed and the search of the residence was conducted. Various items of evidence were removed from the residence. LPD Officers continued the investigation with the Illinois State Police.
On August 24, 2009 LPD was notified that Lucas Alberts died at the hospital. An autopsy was scheduled for the following morning.
On August 25, 2009 LPD Officers attended the autopsy in Peoria, Illinois. The officers were advised by the pathologist that Lucas Alberts cause of death was "blunt force trauma" to the head.
LPD Officers then arranged a meeting in Lincoln with the Logan County States Attorney McIntosh, Assistant States Attorney Jonathon Wright, and several Illinois State Police
Special Agents who were called in to assist with the investigation. As a result of the meeting an arrest warrant was issued for Ty C. Cline for the offense of Murder. States Attorney McIntosh will brief you as to the elements of the offense.
LPD Officers and State Police Agents continued the investigation and attempted to locate Cline.
On today's date, at approximately 11:00 a.m., Illinois State Police Agents, with LPD officers present, arrested Clime at a family member's residence in Bloomington, Illinois.
Cline was transported to Lincoln and is now being held in the Logan County Jail in lieu of $5,000,000.00 bond.
[LDN]