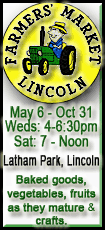 Tornado information
The National Weather Service announced on Friday that the tornado that began in Williamsville in Sangamon County and moved northeast through Logan County on Wednesday was an EF3 tornado.
The EF3 had an estimated 140 mph winds and on the ground attained a destructive path up to one-half mile wide in Logan County.
This tornado was on the ground a total of 42 minutes and traveled 24.5 miles.
It first struck the town of Williamsville and was on the ground for six minutes while covering 4.5 miles.
It then entered Logan County, where it was on the ground for 36 minutes and traveled 20 miles
While in Logan County the tornado passed between major population areas, with its primary destruction and damage affecting rural homes, outbuildings, grain bins and farm equipment. It also caused considerable crop damage in a line between Williamsville and Beason.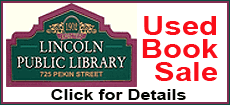 About three-fourths of its way through Logan County, between Lincoln and Mount Pulaski, the tornado weakened to an estimated 110 to 120 mph.
Damage assessment
On Wednesday afternoon Terry Carlton, county board chairman, declared Logan County a disaster area. This opened the door for state and federal assistance, which continues.
As soon as the immediate emergency needs were met, about 5:30 p.m., representatives of the Logan County Emergency Management Agency were in the field to begin damage assessment and continued the process through Thursday.
On Thursday evening after seeing the destruction from ground level, Logan County EMA director Dan Fulscher and Carlton, with the help of pilot Curt Fox, flew over the tornado's path by plane. Both officials agreed that the view from above gave them a better overview of the damage, and each said that the destruction was far greater than met the eye on the ground. The view from above showed a continual line of damaged crops and considerable debris from damaged or destroyed structures littering the tornado's path.
Recovery
Within hours after the storm passed through, friends, families and businesses were at the sites that had damage to help with the cleanup. That work continues.
In all, 35 farms were affected, with nine farmsteads gone. A farmstead constitutes a home, three to seven outbuildings and 35-50 trees each. There were a few injuries but no fatalities reported.
Logan County EMA has assessed $4.8 million in damage.
On Friday, the Illinois EPA extended permission to burn certain refuse at those sites.
Over the weekend there were an estimated 1,200 people from the community volunteering in the cleanup. On-duty 911 dispatch supervisor Mark Mann said, "I couldn't believe how many people responded so quickly."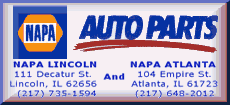 On Friday, Illinois Emergency Management Agency officials toured southern Logan County. Iris Ducey said after seeing pictures and visiting sites that she was surprised by the amount of destruction. She also credited the Logan County EMA and the community on the amazing organization of assistance that was taking place out at the sites.
One remaining concern that will need to be decided is how and when to the clean the excessive amounts of debris dropped in farm fields. This will need to be removed before harvest.
Electrical power
AmerenCILCO was quick to respond following the storm, first shutting off power to areas that had damage, then progressively restoring power that was knocked out in all the surrounding communities. All except for the individual farms and homes that had been in the tornado's path had power back by Friday afternoon.
Several locations had propane and natural gas damage that was immediately addressed.
After dark the county provided security to areas without power.
Contributions for families that have suffered losses
Immediate needs of displaced families and those with losses have been met by the Red Cross and the Salvation Army. Many victims also have had immediate help from family and friends.
Efforts are under way to help families with some of the more long-term challenges. Currently, county board representative Rick Aylesworth has been designated the chairman of short-term needs recovery.
A list is being compiled of banks that will have accounts set up for specific families or where funds would go into a general pool and then be distributed to victims as needed through a recovery committee of the EMA.
Three area resale shops have agreed to work with families. If anyone wishes to contribute clothing or household goods for the families, those items can be taken to the Pink Shutter, Mission Mart or New Beginnings Thrift Shop.
Any other businesses or organizations wishing to help the displaced families can contact Rick Aylesworth at 217-341-1000.
Aylesworth is working with Salvation Army disaster relief director Rebecca Van Nydeggen. The Salvation Army can help with health and safety needs and is working to meet housing needs of the displaced families.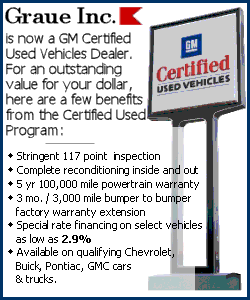 The Salvation Army is accepting disaster relief donations at their center at 307 N. Kickapoo St. This includes financial help, food pantry items and newly purchased clothing. Contributions can be made in person or by mail to P.O. Box 52, Lincoln, IL 62656.
Van Nydeggen is taking calls from ministerial or agency personnel at her cell phone 217-750-2400 for referrals or for requests made on behalf of victims.
People with needs should call the Salvation Army office at 217-732-7890.
Shelter is also needed urgently for several Logan County family pets made homeless by the complete destruction of their home. Veterinary providers or animal lovers may call the Salvation Army at 217-732-7890 for detailed information on pets displaced by the storm in Logan County.
People wishing to help in the cleanup can also contact the Logan County EMA office during business hours at 217-732-9491.
___
National Weather Service personnel were also in the fields in Logan, DeWitt, Scott, Morgan and Sangamon counties on Thursday to survey storm damage. Their field assessments were used in determining the tornado's strength and tracks, and to help identify if any of the damage was caused by straight-line winds.
Official report from the National Weather Service
Tornado 3: Sangamon and Logan counties
Maximum intensity: EF3 (140 mph)
Path length: 24.5 miles
Maximum width: one-half mile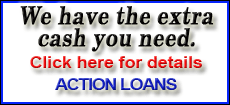 This tornado touched down on the west side of Williamsville, just east of Interstate 55, at 3:18 p.m. It destroyed an antique mall, damaged the Casey's and collapsed the canopy over the gas pumps. One person was injured at the mall, while two motorcyclists were injured when they were thrown from their bikes.
The tornado moved northeast through Williamsville and hit a church, throwing a two-horse trailer onto the roof and collapsing the roof over half of the building. One person inside the church was injured.
The tornado then continued through the northern portion of town, doing damage to trees and some houses. Two homes lost their roofs and several others lost portions of their roofs. The tornado also caved in the southern end of a metal building, part of an agricultural business on the edge of town.
The width of the tornado through town ranged from 100 to 150 yards. The maximum wind speed of 135 mph (EF2) in Williamsville was determined from the damage to the church.
Continuing east-northeast, the tornado flattened cornfields, damaged farm outbuildings and machine sheds, and damaged homes, garages and vehicles on Lester Road. One home was completely destroyed and another had extensive damage as the tornado widened to 600 yards at this point. A 19-month-old baby was injured as the family home was hit by the tornado. Maximum wind speed at this point was estimated at 140 mph (EF3).
The tornado continued through fields, causing extensive crop damage until crossing into Logan County around 3:26 p.m. The path length through Sangamon County was 4.5 miles.
In Logan County, the tornado continued to move northeast and widened to close to one-half mile at several places. Multiple homes had roofs and walls gone, outbuildings blown over a mile away, and grain bins blown away. The tornado continued to produce widespread tree damage and flattened many cornfields. In some places, the corn was lying in different directions, indicating the strength of the winds as it moved past. At some places, the tornado did weaken, which coincides with the rotation weakening on radar, but it remained on the ground.
Wind speeds were estimated at 140 mph as the tornado crossed from Sangamon County, decreasing to 110 to 120 mph as it moved to areas between Lincoln and Mount Pulaski.
Two injuries occurred in Logan County, when two men were thrown from a maintenance building as the tornado hit.
The tornado continued northeast before weakening to speeds of 90 to 100 mph, with a width of 50 to 100 yards.
The tornado finally dissipated just east of Beason at 4:02 p.m. The path length in Logan County was 20 miles.
--End NWS report
For more information contact the Logan County EMA office, 217-732-9491.
___
NWS information:
Map identifies central Illinois areas affected by severe weather Aug. 19:
http://www.crh.noaa.gov/images/ilx/
events/19aug09/lsr0819.png
Severe weather outbreak radar and report details from Aug. 19:
http://www.crh.noaa.gov/ilx/?n=19aug09
[Text from file received from the Logan County Emergency Management Agency; LDN staff]