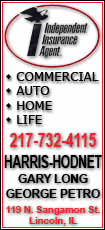 NFL commissioner Roger Goodell on Friday clarified rules on punts that ricochet off the high-definition monitors hanging over most of the field at the new Cowboys Stadium. Perhaps the key part of his announcement is that the guidelines cover only this season, an indication the league may force Jones to raise the boards before the 2010 season, which ends with the Super Bowl in his building.
The league clearly wouldn't want even the remote possibility of a championship decided by a ball hitting a TV screen within a punter's reach.
"We will continue to address the particular circumstances in Dallas, giving full consideration to the competitive, safety and fan experience issues involved," Goodell said in a statement. "The Cowboys have been fully cooperative as we have addressed this subject, and we will continue to work closely with the club on a longer term resolution."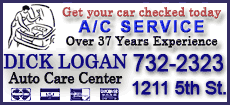 Long-term changes can be made only at the annual rules meeting. However, Goodell noted that Rule 3, Section 1 of the league rule book allows for changes new policy to be enacted for the current season only.
Jones was not immediately available for comment.
The video boards are the signature item of the $1.15 billion stadium because of their clarity and size: 60 yards long, stretching from 20-yard line to 20-yard line. The problem is they are 90 feet above the field.
While that is 5 feet above the league's standard, the ease Tennessee punters had kicking balls into the boards before - and once during - last Saturday night's debut game indicates that standard might need revision.
It happens that Titans coach Jeff Fisher is head of the NFL's competition committee, which is the group that worked with the league office to figure out how to handle balls conking off the boards.
Fisher's complaint went beyond the height. He realized officials didn't even see the ball hitting the boards because they were all watching the action on the field; he threw his challenge flag to make sure they realized what had happened. The ruling was a do-over, but time was not put back on the clock.
The new rules - which apply to all stadiums even though it's only an issue at this one - address those concerns.
Downs will still be replayed "if a ball in play strikes a video board, guide wire, sky cam, or any other object," but now the game clock will be reset to the time when the first play was snapped. Any penalties during the wiped-out play won't count, except for personal fouls.
Also, if officials on the field don't see the ball hitting the board, the replay assistant can now initiate a booth review at any time. If the replay assistant doesn't ask for a review, coaches can challenge under normal challenge rules.