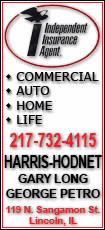 Everything was in place at his year-end tournament -- except for him.
Facing public scrutiny over a car crash that sent him to the hospital and raised questions, speculation and innuendo about how it happened, Woods withdrew from the Chevron World Challenge on Monday, citing injuries. His news conference for Tuesday afternoon was canceled.
The announcement was posted on his Web site as questions kept growing about Woods driving his SUV over a fire hydrant and into a tree at 2:25 a.m. Friday, questions that would have hounded him had he showed up at Sherwood.
Even as players in the 18-man field began to arrive -- Graeme McDowell, a Ryder Cup player from Northern Ireland replaced Woods -- it was clear Sherwood would be more quiet than ever, just like its host.
Asked to sum up the mood for the week, Padraig Harrington said, "I don't think anyone knows."
Harrington was on the golf course Monday morning when Woods announced he would not play. Having flown over from Ireland, he has not been keeping up with each development and wasn't sure how much it would affect the tournament except for the obvious.
That's one less player to beat.
"The more we play and compete with Tiger, the better," Harrington said, who did just that at two majors this year, and the final round of the Bridgestone Invitational when Woods rallied to beat him.
"But it's not going to take away from the winner enjoying his win," he said. "I think come Sunday afternoon on the back nine, the focus will be on the tournament. Up until that point, Tiger will be talked about, and he will be missed."
John Daly encouraged Woods to end the speculation.
"The thing that Tiger needs to look at is, whatever happened, just tell the truth," Daly said from the Australian Open.
Woods said on his Web site that injuries -- he did not give details -- prevented him from playing.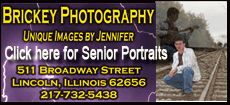 "I am extremely disappointed that I will not be at my tournament this week," Woods said. "I am certain it will be an outstanding event and I'm very sorry that I can't be there."
He didn't play last year while recovering from knee surgery, although he was at the course the entire week and handed the trophy to Vijay Singh, also missing this year after his own knee surgery.
Tournament officials said fans who bought advance tickets with the hope of seeing Woods could get refunds beginning next week. Those who keep their tickets will get a 20 percent discount when they buy them next year.
Woods sustained cuts and bruises from the crash outside his home in an exclusive, gated community near Orlando, Fla. He was treated at a hospital and released. He has not been seen in public since then.
By skipping the tournament, Woods will escape the TV cameras and a horde of media seeking more details about the smashup. The tournament was to be the last of the year for Woods anyway, and he did not say when or where he would make his return next year.
When healthy, he has made his season debut at Torrey Pines every year since 2006. The San Diego Invitational this year is scheduled the week of Jan. 25. That could mean Woods avoids the media for 10 weeks.