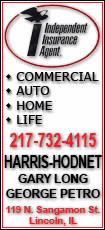 Benson sat out Cincinnati's 16-7 victory over Cleveland on Sunday, the second consecutive game he missed because of a sprained hip. Newcomer Larry Johnson filled in and ran for 107 yards, showing he's got a lot left to give the Bengals (8-3) -- if they choose to use him.
Coach Marvin Lewis said on Monday that Benson will start next weekend against Detroit, but he declined to say how he plans to handle his trio of running backs -- four, if third-down specialist Brian Leonard is included. Rookie Bernard Scott has a case of turf toe that could limit his availability.
"The only thing I have to figure out is how to win the game, right?" Lewis said. "I have one job."
Having three potential starters at running back makes it easier, though diplomacy will be involved. The last thing that the AFC North leaders need is something to divide the locker room as they get ready for a potential breakthrough game.
A victory on Sunday at Paul Brown Stadium would give the Bengals only their second winning season in the past 19 years. They've made their turnaround from a four-win season by emphasizing the running game and defense. The priorities were clear in how they approached the Browns (1-10).
They ran the ball 45 times for a total of 210 yards, the second time this season that they've rushed for more than 200. The defense allowed only 169 yards, its stingiest showing in 26 years.
"I think we came into the game plan knowing we weren't going to have to score 30 points to win," quarterback Carson Palmer said on Monday. "We knew we were playing a team that had some controversy going on every other week, with the quarterback situation, a lot of distractions."
It wasn't a one-week thing. In the past two games against Oakland and Cleveland, the Bengals have run the ball 88 times for 387 yards and thrown it only 46 times for 267 yards. These are not the same air-it-out Bengals of a few years ago.
"If teams aren't going to give us certain throws, we're capable of running the ball," said Palmer, who was 13 of 24 for 110 yards against the Browns. "We've proved that. We've worked extremely hard on it, and we're going to continue to do that because it's been a winning formula for this team. It works for this team."
The Bengals signed Johnson two weeks ago after Kansas City decided to release him as he was ready to return from a suspension. Lewis called him an insurance policy in case another running back got hurt. With Benson out and Scott hurting his foot, Johnson ended up playing a lot more than he expected.
The game plan was so conservative on Sunday that fans at Paul Brown Stadium occasionally booed.
"Sometimes people are spoiled as far as they don't see the 80-yard passes or the 90-yard runs like they're used to," Johnson said. "But this is the (AFC North) division; this is what it is. These are the divisions that go to the Super Bowl, the ones that can grind it out."