Average MLB salary falls just short of $3 million

Send a link to a friend
[December 01, 2009] NEW YORK (AP) -- The average baseball salary fell just short of $3 million this year, with the percentage increase slowing to its lowest level since 2004.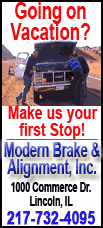 The 926 players in the major leagues before rosters expanded in September averaged $2,996,000, according to the annual report of the players' association, which was obtained Monday by The Associated Press.
That is up just 2.4 percent from last year's average of $2.93 million. The increase had not been that small since a 2.5 percent drop in 2004.