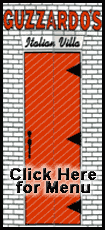 The police inquiry into the early morning car crash involving the world's most famous athlete came to a close Tuesday, even though Woods refused to talk to the Florida Highway Patrol. Woods was charged with careless driving, which carries a $164 fine and four points on his driving record.
That good news for Woods was tempered by the cover story of Us Weekly magazine, which hits newsstands Wednesday, alleging that a Los Angeles cocktail waitress had a 31-month affair with the world's No. 1 golfer.
Jaimee Grubbs told the magazine she met Woods at a Las Vegas nightclub the week after the 2007 Masters -- two months before Woods' wife, Elin Nordegren, gave birth to their first child. Grubbs claims to have proof in 300 text messages, and the magazine said it would release a voice mail message on its Web site Wednesday that Woods left for Grubbs last week.
Woods, meanwhile, remained in seclusion in the exclusive gated community of Isleworth, while some of the world's top golfers were in Southern California preparing for the start of a tournament he hosts. Woods, citing injuries from the crash, issued a statement Monday saying he would not attend or play in the Chevron World Challenge.
Woods, who was briefly unconscious after the crash, never spoke with investigators, who asked to see him on three different occasions. Instead, he provided his driver's license, vehicle registration and proof of insurance, as required by Florida law.
The patrol "is not pursuing criminal charges in this matter nor is there any testimony or other evidence to support any additional charges of any kind other than the charge of careless driving," said Sgt. Kim Montes, a spokesman for the highway patrol. "Despite the celebrity status of Mr. Woods, the Florida Highway Patrol has completed its investigation in the same professional manner it strives to complete each traffic investigation."
After consulting with the local prosecutor's office, investigators also decided there was insufficient evidence to issue a subpoena that would have given them access to records from his hospital visit after the crash, Montes said.
The allegations in Us Weekly of an affair with Grubbs came on the heels of last week's National Enquirer story alleging Woods had been seeing New York nightclub hostess Rachel Uchitel, who has denied it.
That story came out just two days before Woods wrecked his SUV in the early morning hours following Thanksgiving. The accident -- and Woods' refusal to answer questions -- fueled speculation among tabloids and gossip Web sites about a possible dispute between Woods and his wife, who told police she used a golf club to smash the back windows of the SUV to help him out.
But Montes said there were "no claims of domestic violence by any individual" stemming from the accident. And an attorney for the neighbors who called 911 said Woods did not appear to be driving under the influence and showed no signs of having been in a fight.
Attorney Bill Sharpe said the Adams family found Nordegren kneeling beside her husband, upset about his injuries. Sharpe said Woods appeared woozy and had scratches on his face and that his wife was trying to console him. The Adamses wrapped Woods in a blanket and made sure he didn't move.