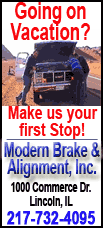 Bowden said Tuesday he will end his 44-year coaching career after the Seminoles play in a bowl game. Bowden was done in by a combination of off-field woes, too many defeats and coach-in-waiting Jimbo Fisher ready to take over.
"Nothing lasts forever, does it?" a relaxed-looking Bowden asked during video interview conducted by school officials. "But I've had some wonderful years here at Florida State, you know it. Hadn't done as good lately as I wish I could have, but I've had wonderful years, no regrets."
The 80-year-old Bowden will retire as the second winningest coach in major-college football behind Penn State's Joe Paterno. The folksy coach has won 388 games at Samford, West Virginia and Florida State, where he spent the last 34 seasons.
Bowden was faced with the option of coming back next season with diminished control over the program, giving Fisher more power.
"We've got one more game and I look forward to enjoying these next few weeks as the head football coach," Bowden said earlier Tuesday in a statement released by the school.
The Seminoles are bowl eligible at 6-6, and were awaiting word on where they will play. They're also awaiting word from the NCAA on whether 14 victories in recent seasons will be vacated because of an academic cheating scandal.
Bowden won two national titles at Florida State, in 1993 and 1999. Among his top achievements is a string of 14 straight seasons ending in 2000 when the Seminoles won at least 10 games and finished ranked in the top five of the AP poll. Florida State was 152-19-1, an .864 winning percentage, during that span. He has a 315-97-4 record with the Seminoles, but his teams were 73-42 the past nine seasons.
"He set records of achievement on the field that will probably never be equaled," Florida State president T.K. Wetherell said. "Bobby Bowden in many ways became the face of Florida State. It was his sterling personality and character that personified this university."
FSU officials announced after the 2007 season that Fisher, the offensive coordinator, would succeed Bowden.
The end of the Bowden era has been brewing for years, and the call for change only grew louder this year, when loss after loss, many coming in the final minutes, began piling up. The regular season ended with a sixth straight loss to bitter rival Florida, a 37-10 blowout.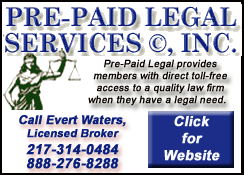 A football lifer, Bowden modeled his career after his idol Paul "Bear" Bryant, the legendary Alabama coach who died shortly after he retired in 1982.
"After you retire, there's only one big event left," Bowden has said over the years. "And I ain't ready for that."
Bowden seemed to be in good humor during the video interview, saying his family doesn't have to worry about his well being.
"Now, you know I have to go out and get a job. Can you believe that?" he said. "I've got to go get a job. I ain't had a job in 55 years."
Paterno called Bowden a tough competitor who "has meant an awful lot to the universities he coached and to the game of football overall.
"He and his wife, Ann, have dedicated their lives with untold hours to better the teams and universities they cared so much about," Paterno said. "They will be missed by the coaching profession and college football."
Bowden relished the spotlight and his "aw shucks" approach was well received everywhere he went. It was during the rare losses when Bowden was at his best, relying on his favorite phrase "Dadgumit" when discussing all those wide-right and wide-left field goals against Miami in the late 1980s and early 1990s that knocked so many of his teams out of national title contention.
Bowden also got caught up in NCAA investigations. The cheating scandal is the just the latest. The school was hit with five years' probation for a 1993 incident when several of his players were given free shoes and sporting goods from a local store. That led to former Florida coach Steve Spurrier calling Florida State "Free Shoes University."
Bowden and winning, though, go hand in hand. He goes into a final bowl game with an overall 388-129-4 record. After his first Florida State team went 5-6 in 1976, the Seminoles never had a losing season.
Among the stars who played for Bowden were Heisman Trophy winning quarterbacks Charlie Ward and Chris Weinke, defensive backs Deion Sanders and LeRoy Butler, running back Warrick Dunn, receiver Peter Warrick and nose guard Ron Simmons.