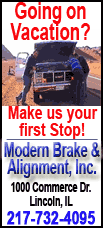 A day after signing a three-year contract extension with Andretti Autosport, IndyCar's biggest draw said she's still trying to work out a deal to drive part-time in NASCAR.
Joining owner Michael Andretti for a teleconference, Patrick reiterated her desire to race stock cars and said she would likely start at one of the lower levels of NASCAR.
Patrick has been talking with NASCAR teams since the summer and reportedly has a deal in the works to drive a limited Nationwide schedule for JR Motorsports.
Patrick said if a NASCAR deal gets done, most of the racing would come before and after the IndyCar season. Andretti said he fully supports her foray into stock cars.