"I can't lie," he said. "I did. I had quite a few dreams about it, too."
Halladay has a few more years to make it a reality now that he got his wish and was traded to the Phillies.
Philadelphia sent 2008 AL Cy Young winner Cliff Lee to Seattle on Wednesday and acquired 2003 AL winner Halladay from Toronto as part of a complicated, four-team deal, marking the first time in history that two Cy Young winners were dealt on the same day.
"The biggest thing is having a chance to win and hopefully do it a couple of times," Halladay said at Citizens Bank Park. "For me, that was the biggest factor."
All it took was four teams, $60 million and a Cy Young swap to finish off Halladay's long and winding trade saga.
Oakland also was included in the nine-player swap, Money was a key factor, too. The Blue Jays sent $6 million to Philadelphia with Halladay, who then agreed to a $60 million, three-year contract extension through 2013.
"He is a pitcher we have coveted for a long time," Phillies general manager Ruben Amaro Jr. said.
Halladay has never pitched in the postseason in his 12-year career with the Blue Jays. He wanted the chance to play for the 2008 World Series champs, hoping for an opportunity to win his own ring.
"I think the older you get, the longer you play in your career, the more important that becomes," Halladay said. "The more I play, the more I realize how important that is to me."
Halladay received a standing ovation when he was introduced at Wednesday night's 76ers game. He waved to the nearly 20,000 fans from his suite.
Halladay has an offseason home near the Phillies' spring-training complex in Clearwater, Fla.
Toronto sent the 32-year-old Halladay to Phillies for three minor leaguers: catcher Travis d'Arnaud, right-hander Kyle Drabek and outfielder Michael Taylor. The Blue Jays flipped Taylor to the Athletics for third baseman Brett Wallace.
"We weren't sitting back and seeing what was offered. We asked for specific players and were trying to get the best value that we could and that's why we explored a lot of three-, four-, five-team deals," Toronto general manager Alex Anthopoulos said.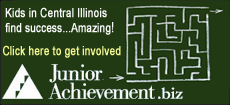 The Phillies dealt Lee to Seattle for three prospects: right-hander Phillippe Aumont, outfielder Tyson Gillies and right-hander Juan Ramirez.
The Phillies actively pursued Halladay at the trade deadline, but balked at parting with lefty J.A. Happ. The Phillies could have made this deal with Toronto and kept Lee to form a formidable 1-2 Cy Young punch at the top of the rotation.
"If I had my druthers, I'd love to have both of them on the club," Amaro said.
Amaro said he didn't keep Lee, who has one year and $9 million remaining on his contract, for two reasons. He felt Lee wanted to test the free-agent market next winter and couldn't afford to keep him and lose him for nothing. And he needed prospects to replenish the ones lost in both the Lee-from-Cleveland trade and the Halladay deal.
"I had a little discomfort that we'd be able to do the type of deal that I'd feel comfortable with," Amaro said.
Halladay had been prominently mentioned in trade talk since the All-Star break. He went 17-10 with a 2.79 ERA last season. The righty led the AL with four shutouts and nine complete games. The six-time All-Star won the 2003 AL Cy Young.
"I'd hate to play my career based on where you get the most years," he said. "I want to do it for what I believe are the right reasons. All the right reasons are here."
The deal began building in talks with new Toronto GM Alex Anthopoulos months ago. Mariners general manager Jack Zduriencik spoke to Amaro at last week's winter meetings -- and even in the Indianapolis airport as both GMs were leaving town.
Zduriencik's interest peaked when Amaro, who had pushed hard to get Halladay last summer, asked Seattle's GM, "If I'm able to do Halladay, would you be interested in having Cliff Lee?"
Zduriencik's answer was an enthusiastic yes.