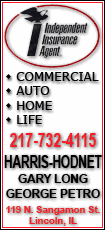 Williams had 20 points and 14 assists, while Boozer added 26 points and 10 rebounds as the Jazz won for the eighth time in 11 games and handed the Nets (2-24) their fifth straight loss.
Brook Lopez had 23 points and 10 rebounds for New Jersey, which got one piece of good news on Wednesday when it was announced that Russian billionaire Mikhail Prokhorov had moved a step closer to becoming the NBA's first non-North American owner.
Prokhorov's Onexim Sports and Entertainment Holdings, and the company that owns the Nets said they had completed their agreement to create a partnership that would own the NBA team and develop the Atlantic Yards project in New York.
Reserve Paul Millsap had 13 points for Utah, which rebounded from a disappointing loss at home to lowly Minnesota on Monday night.
Terrence Williams added 17 points and Courtney Lee had 15 points for the Nets. All-Star guard Devin Harris had an off night, scoring nine points on 1 of 9 shooting.
New Jersey didn't have an answer for Boozer, who has scored at least 20 points in 10 of 13 games, or Deron Williams, who has had a double-double in seven of eight.
The Jazz took control with a 19-8 run in the final six minutes of the second quarter. Williams started the stretch with a short jumper and ended it with a driving layup and a 3-pointer. Millsap also had six points and Boozer added four.
Utah also picked up its defense in the run, limiting New Jersey to 2 of 11 from the field.
The Jazz led by as many as 16 points in the third quarter and expanded the margin to 18 early in the fourth when Millsap converted a three-point play.