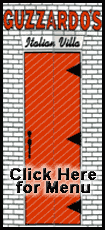 Erick Dampier swatted away Durant's layup try amid a 21-5 run that put the Mavericks in control in the fourth quarter.
Reserve Josh Howard had 15 points, Shawn Marion scored 12 and Dampier finished with 10.
Russell Westbrook led Oklahoma City with 16 points. Jeff Green added 15 points and 11 rebounds, and rookie James Harden had 12 points off the bench.
Oklahoma City held Dallas scoreless for the first 4 minutes of the fourth quarter to open a 75-71 lead before the Mavericks made their final push. J.J. Barea's jumper from the foul line gave Dallas the lead for good at 77-75 with 7:04 to play, and Nowitzki extended the lead with jumpers on back-to-back possessions.
Nowitzki then found Dampier under the basket for a layup and banked in a 3-pointer to give Dallas its first double-digit lead at 90-80 with 1:44 left.
Even Durant's first 3-pointer in the final minute couldn't ignite a Thunder comeback as the Mavericks pushed their winning streak to five games.
Oklahoma City has lost three in a row for the second time this season and fell back to .500 at 12-12.
Dallas withstood Oklahoma City's 9-for-11 shooting start and rallied back from a 19-10 deficit to tie it at 24 on Jason Terry's 3-pointer in the closing seconds of the first quarter. The Thunder kept Dallas at bay until midway through the third quarter, when Nowitzki hit a 13-foot jumper in the lane to give the Mavs a 57-56 edge -- their first lead since the opening minutes.
He had another jumper sandwiched between baskets by Howard as the Mavericks scored six in a row to go up 66-60, and the lead reached seven when Nowitzki stole the ball and hit a 3-pointer. But Oklahoma City used a 13-2 charge to go back ahead. Serge Ibaka's two-handed jam off an offensive rebound put the Thunder up 75-71 with 8:18 to play.