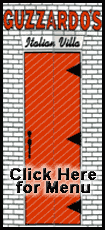 None of the first seven trips produced a Super Bowl victory, however.
"It's always good to clinch a spot early, but we're still going to put our foot on the pedal," McNabb said. "It's an exciting time, but nothing to get overly excited about. One of our goals is to have a bye week and win the NFC East and the only chance for that to happen is to win the last two games."
With San Francisco's loss, the Arizona Cardinals secured their second straight NFC West title.
The Eagles (10-4) have won five straight games and have a one-game lead over Dallas in the NFC East. Philadelphia visits the Cowboys in two weeks.
The start of the game was pushed back three hours because the city was still recovering from the second-largest snowfall it has seen since records began in 1884. A total of 23.2 inches of snow fell in Philadelphia on Saturday.
It didn't seem that bad inside Lincoln Financial Field until some fans started throwing snow in the fourth quarter. Once LeSean McCoy scored on a 2-yard TD run to put the Eagles ahead 27-13, a few of the frozen die-hards celebrated by tossing snow up in the air. Some fans mixed in snowballs aimed at 49ers fans, but they quickly stopped when a warning was flashed on the video screen.
"We don't need to throw snowballs," Eagles coach Andy Reid said. "We're a classy crew here in Philadelphia. Save that for the parking lots."
Frank Gore ran for 107 yards, becoming the first player to surpass 100 yards against the Eagles in 24 games. But the 49ers (6-8) couldn't overcome three interceptions thrown by Alex Smith.
McNabb finished 21 of 36 for 306 yards. He threw two interceptions for just the second time this season.
"There were throws I definitely want back," McNabb said. "It was uncharacteristic of myself, tried to force the ball."
Down 20-3 at halftime, the 49ers scored 10 quick points to get close. Josh Morgan returned the second-half kickoff 52 yards, but the offense couldn't capitalize and Joe Nedney kicked a 25-yard field goal.
Then Dre' Bly intercepted McNabb's cross-body pass into double coverage. This time, the Niners took advantage. Smith connected with Morgan on a 12-yard pass to cut it to 20-13.
The Eagles later drove 89 yards and went ahead 27-13 on McCoy's run early in the fourth period. McNabb's 59-yard pass to Jackson on third-and-2 kept the drive going.
A scrambling McNabb hit Jackson for a 19-yard TD pass to put Philadelphia ahead 7-0 on the opening possession. It was the shortest of Jackson's 11 TDs this season. He already has tied the NFL record with eight scores of at least 50 yards, including two punt returns and one rush.
"It's a challenge for me to go out there and still have people focusing on me the way they do," Jackson said. "It's a good challenge for myself and the team to be able to still go out there and make things happen."
Nedney drilled a 51-yard field on San Francisco's first possession.