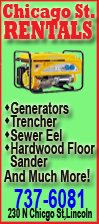 With the score tied at 101 and the 24-second shot clock down to its final tick, the ball wound up in the hands of Varejao, who missed his first 18 career 3-pointers. But the frizzy-haired Brazilian stepped up and drilled his long shot before James rushed into his arms.
After Atlanta's Mike Bibby missed a 3 with six seconds left, Jamario Moon made two free throws to ice the Cavs' sixth straight win and 11th in a row at home.
Joe Johnson scored 35 for the Hawks, who were held to just 37 points in the second half.
The Cavs, who spent much of the night looking uninspired and watching James, didn't take their first lead until their superstar's layup -- off a nice feed from Mo Williams -- with 4:42 left made it 94-93.
James split a pair of free throws with 50 seconds to go to give the Cavs a 101-99 lead but he was called for goaltending on a shot by Johnson with 41.5 left that tied it. Cleveland was unable to get an open shot for James or Williams, who had to swing the ball to the left side for Varejao.
Not missing a beat, the 6-foot-11 forward, who provides hustle and rebounds for Cleveland, nailed his shot to bail out the Cavs and deliver a deep dagger into the Hawks. The shot was initially ruled a 2-pointer, but after reviewing the bucket on video, the officiating crew determined that Varejao's feet were behind the line.
Moments earlier, Hawks coach Mike Woodson, who spent much of the night complaining about calls and non-calls, was annoyed that the officials did not notice that the 24-second shot clock was not reset following a miss by the Cavaliers. The Hawks ended up not getting their allotted time and committed a costly turnover while rushing to get a shot off.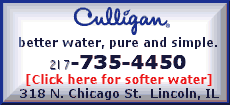 Afterward, Woodson said the team would file a protest with the league.
"It's a shame it has to come down to that," Woodson said. "It's what it is and we'll figure it out when the league reviews it."
Trailing by 17 in the third and looking awful, the Cavs finally woke up.
They went on a 22-7 spurt, capped by James' 3-pointer from the left wing to pull within 76-74. The run got Cleveland's crowd into it, but it didn't faze the Hawks, who closed the quarter with a 9-3 burst that gave them an 85-77 lead entering the final 12 minutes.