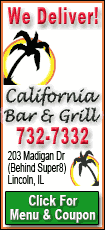 "The playoff was ugly," Perry said. "We were hitting it everywhere, having to scramble from all over the place."
Perry finally finished off Hoffman, making a 22-foot birdie putt on the third extra hole Sunday at TPC Scottsdale.
Perry closed with a 2-under 69 to match Hoffman (67) at 14-under 270. It was the 13th PGA Tour victory for Perry, the 48-year-old from Kentucky who won three times last year and played on the winning U.S. Ryder Cup team.
Perry blew a chance to win in regulation, bogeying the final hole.
In the playoff, Perry and Hoffman bogeyed and parred the first two extra holes. Perry then rolled in the long putt on the 332-yard, par-4 17th to end the second straight playoff in the event.
"Kenny gave me a few opportunities, I gave him a few opportunities, and he happened to close the door," said Hoffman, who has one PGA Tour victory, the 2007 Bob Hope Chrysler Classic.
Kevin Na (68) finished third at 13 under. Na rallied from six strokes back, but barely missed an 8-foot putt on the 18th hole that would have put him in the playoff.
Na was briefly overcome with emotion after he missed the putt. After signing his scorecard, he said he was proud of himself for bouncing back from two bogeys in the first three holes.
"I couldn't have gotten off to any worse start," Na said. "I was all over the lot. I've got a great short game, and I just made every putt I could except the last one."
Na has played well at the FBR Open, tying for second in 2005 and fourth last year.
"I'm going to win here someday," Na said. "Next year. I'm going to win here multiple times when my career is over, that's for sure."
This was Perry's 22nd straight FBR Open -- and his first victory.
At 48, Perry became the oldest player to win the event. Julius Boros was 46 when he won in 1967.
"It feels kind of funny playing with all these young kids nowadays," Perry said. "But to me, this was a place I felt like I could always win."
Perry, who had played steadily on a sunny, 72-degree afternoon, seemed likely to win in regulation.
Leading by a stroke, all Perry needed was a par on the 18th, a hole he birdied twice and parred once this week. But he drove into a fairway bunker and had to settle for a bogey 5.
Perry didn't panic. He said it reminded him of his victory in last year's John Deere Classic, when he bogeyed the final hole to lose the lead, then won a one-hole playoff over Jay Williamson and Brad Adamonis.
"Same kind of deal," Perry said. "At least I had that to kind of draw upon."