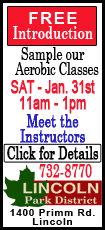 Now, I know being the sports editor of a small-town newspaper doesn't give one the street cred that many purists want to see, but I guess they trash the big boys too ... so, why should we be any different? And we have been covering the Illini for almost 10 years and supporting them since the '70s. I guess I erroneously thought that a sports writer would simply report the news by demonstrating or stating the facts of the case and letting the readers derive their own conclusions. And though my optimism was a little over the top this season, the wild thing is ... I was wrong! I wasn't out on the limb nearly far enough! These Illini will exceed the expectations I foisted on them. I saw good things coming and I said so. But, I didn't see nearly this many good things coming.

These kids have really played well. In the Ohio State game on Tuesday night, ESPN ran a graphic comparing Illinois stats through the first 18 games of this season with the first 18 games of last season.
| | | |
| --- | --- | --- |
| Category | 2008-09 | 2007-08 |
| FG pct. | 47.9 (1) | 43.5 (7) |
| 3-pt. FG pct. | 37.1 (6) | 31.9 (10) |
| FT pct. | 72.2 (3) | 60.8 (11) |
| Assists per game | 19.2 (1) | 13.8 (5) |
| A/T ratio | 1.48 (1) | 1.01 (8) |
| Points per game | 69.9 (6) | 63.6 (8) |
| Scoring margin | +13.4 (2) | +2.5 (7) |
| Wins | 16 (1) | 16 (7) |
| Big Ten wins | 4 (2) | 5 (9) |
(Our thanks to the U of I SID office for providing these stats for readers and fans alike.)
You don't have to be a professional number cruncher to discover just how much real "change" has occurred. I tried to warn everyone weeks and months ago, but no one could allow themselves to buy it. Everybody kept waiting for the other shoe to drop. Even now there is a part of me worried about disaster striking when I should be out celebrating like a wild Illini (I hope that's not viewed as hostile and abusive because I only mean it in the most respectful of ways).
If memory serves, I was really worried about Illinois' first 11 games and felt that the Illini could go anywhere between 7-4 and 4-7 in those games. These cagers are on pace to best my cautious predictions. At this one-third point (almost the halfway point) in the league race, I thought it might be good to take a little glance back and a little peak ahead to see if we can make heads or tails out of it all.
(This will be in completely random order as there are so many different directions we could take it.)
Winning at home
I felt this would be key in '08-'09 and especially in the league race. While it is important every season in the Big Ten, it just appeared to me early on that there was so much parity in the conference that if you could win at home and then maybe steal a couple on the road, you might position yourself to compete for the title. The jury is still out on how the Illini will fare as road warriors, but so far they have taken care of business at home. This year they are sporting an 11-1 (4-0) record at home in the Assembly Hall.
Our fans can still continue to improve in a lot of ways, and if they do, that will go some toward getting the job done on the home court. If you want to know ways the crowd can improve, let me suggest just one. It seems that our crowds always wait for the Illini to do something positive BEFORE they applaud and get rowdy. I'd like to see a change there. It was a little better the last two outings, but I'd like to see the noise start BEFORE tipoff. Let the opponents hear from them while they're still in their locker room and down in the tunnel. Then keep the noise coming, especially on defense, throughout the contest. As a former player and coach, I know nothing is worse than not being able to communicate or even hear yourself think.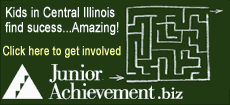 I will give our patrons some props. Most of the denigration of our players has stopped, and I hope that is an indefinite development. It was really hard to comprehend in the past why our fans were ripping on our own players at the free-throw line and beyond ... just totally unacceptable. There are still too many backhanded compliments of players like Chet Frazier and Trent Meacham for my taste, but I guess some people have to be negative just to be happy.
But for the most part there seems to be some excitement back. There is a buzz again in Illiniland. That's the way it should be. That spirit should never leave. It should be unquenchable. It is at our house.
In fact, recently I got in trouble. I wasn't able to cover a midweek game because of a quick turnaround on other work I was assigned to. Therefore I had to watch what little bit I could of an Illinois game on TV. At church later that week, in front of a large crowd, my son informed them that my wife/his mother was not very happy with Daddy last night because he "kept yelling at the TV." I tried to explain that we can't do that on press row, so I was just releasing a little stress that gets bottled up over a long season... Somehow my explanation got lost in translation.
Whatever the case, winning at home is huge this season, and here's to the Illini running the rest of the table (I realize there was one little hiccup).
Playing smart, disciplined, solid basketball
One thing that you never want to see is careless, sloppy play. It has hurt the Illini in past seasons, and critics suggested that more was on the way and that this current season was doomed. Some of that concern was justified. However, little did anyone know how much this '08-'09 squad would improve.
I have tried to listen intently in the press conferences to hear what our own guys have to say about it all. They claim that it all started last spring immediately after the disastrous season had ended. They say it continued over the summer. The word is that the ball they played was hard-nosed, intense, competitive and devoid of some of the petty things that can hurt the team concept. The players point to Chester Frazier as the catalyst, the coach on the floor, who got the momentum started and kept it going.
I don't care who started it and how they kept it going; I'm just glad they did. It needed to be done, and it's so much better when it starts and comes from the players themselves and not imposed by the coaching staff. Apparently it was pretty widespread because it was not just team concepts that improved. Individual play has been vastly stepped up. I could probably start a new subheading regarding "scouting Illinois," but I'm gonna keep it here because the improvement demonstrates the point I'm trying to make.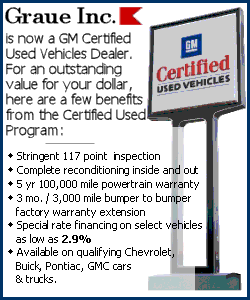 So far this year (through 20 games), here are stats for the Illini (top eight by scoring averages, points per game):
| | | | | | |
| --- | --- | --- | --- | --- | --- |
| Player | Pts. | RB | A | PPG | FT % |
| Dentri McCamey | 250 | 55 | 102 | 12.5 | 82 |
| Mike Tisdale | 233 | 81 | 10 | 11.7 | 80 |
| Mike Davis | 221 | 146 | 34 | 11.1 | 76 |
| Trent Meacham | 217 | 51 | 53 | 10.9 | 89 |
| Dominique Keller | 117 | 47 | 4 | 5.9 | 74 |
| Chester Frazier | 112 | 88 | 110 | 5.6 | 70 |
| Calvin Brock | 112 | 55 | 20 | 5.6 | 56 |
| Alex Legion | 55 | 19 | 8 | 5.5 | 50 |
Here are the updated Matto stats:
(The Matto charts things like loose balls, drawing charges, etc.)
1. Chester Frazier, 133
2. Trent Meacham, 101
3. Demetri McCamey, 89
4. Calvin Brock, 80
5. Mike Tisdale, 80
6. Mike Davis, 80
7. Dominique Keller, 35
8. Richard Semrau, 24
9. Jeff Jordan, 22
10. Alex Legion, 20
11. Bill Cole, 10
12. C.J. Jackson, 9
13. Bubba Chisholm, 5
Team

Scoring

RB

FT %

A

TO

Good Guys

1,393

69.7

663

33.2

73

376

258

Opponents

1,132

56.6

665

33.2

59.5

221

312
So, what can be learned from the stats above? One, that these kids worked hard ... no, they worked their butts off to improve. In fact, virtually everyone has improved in almost every category. There are a couple of exceptions, but the overall totals have been greater than "the sum of the parts." That is exactly why I have always stressed how important things like chemistry, timing, energy, body language and a host of other intangibles are so important to the psyche and personality of a team. When you add them in and appropriately mix the ingredients, great things can happen.
I think these stats show that Illinois is an intelligent team. Several coaches and players have mentioned that they're watching more film. They now read defenses better and they take what the other teams are willing to give them. Shot selection is a major area of improvement, in that Illinois doesn't seem to force many shots out of the flow of the offense. Movement is way better versus a man or even as the Illini attack a zone.
If Illinois can continue to improve from the perimeter and if they can keep being productive with a wide array of midrange attacks, they have a chance to be special.
One thing I would like to see... I would like to see them attack the basket a little bit more. They probably will never do it as much as I would like, but since their free-throw shooting is better, I think they can help themselves by devising ways to get to the rack and to be fouled. Obviously, hitting outside shots paves the way for them to beat teams off the bounce. I also probably like it more than the coaching staff does when we try to score quick in a primary break or a secondary break (I like the way Michigan State scores quickly this way after an opponent's made basket). I just think it takes some pressure off your half-court offense if you can find some other ways to mix it up and score.
A friend of mine who works dually with the NCAA and for ESPN and others asked me about our team. I told him that we are vastly improved and the best way I can describe the Illini is that they are solid. They do have some weaknesses, but they have marched forward and played some inspiring basketball in spite of their limitations. I think these stats bear that out. They are playing smart, disciplined, solid basketball and have a huge tenacity for winning. It has become infectious around the program, and it could carry this team to unknown heights.
What happens next?
A very tough encounter at Minnesota. We have played well there in the past or at least good enough to win. But these are not your father's Gophers. They, too, have vastly improved. It will be more than a battle ... it will be an all-out war. Then we return home to host Iowa and Purdue, sandwiched by the return game at Wisky. Then it's back on the road. Tough, tough, tough is the only way to describe league play this year.
In conclusion, I like what I see in this team. They seem to be mentally tough. If they can develop a nastier streak on the boards and manifest the grit to make some tough baskets in crunch time, I think they will do more than hold their own. It won't be easy and it won't be pretty, but this team has the makings of being that pesky competitor that always hangs around. I hope they transform even more into the team that nobody wants to play in the postseason.
Now be honest... did you really expect to see this kind of results this year? Therefore, the progress report to this point will be stamped "Satisfactory +"! And wouldn't you say that at least up until now, it's been an adventure worth pursuing? Now that's progress!
[By JEFF MAYFIELD]
Respond to the writer at jeffmayfield@centralwired.com.