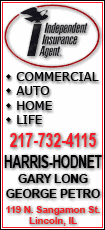 It certainly was a game of streaks (and no, not the kind some of you remember from the 1970s). Lincoln jumped out early, thanks to the hot shooting of junior Ben Brackney. Brackney, who came in averaging less than seven points a game over his last five contests and scored Lincoln's first five and eight of the first 11 points. He also connected on a 3 as time ran out to end the quarter, putting him in double figures with 11 at the end of the first quarter and giving the Railers an 18-8 lead.
The Railer defense was able to control the pace throughout the first half, holding Canton to only 35 percent shooting (7-of-20). The bench for the Railers also had more impact than the night before, including six in a row from Wes Neece (two) and Nathaniel Smith (four) that pushed the Railer lead to 26-15 midway through the second quarter. After three more from Kyle Young, Lincoln (20-3) worked another end-of-quarter possession to perfection as Louie Schonauer hit his only 3 of the first half, giving the Railers a 32-17 halftime advantage.
However, just like the night before, and many other games this season, the third-quarter blues reared their ugly head again. Lincoln's intensity did not seem to join them out of the locker room as Canton ran off an 11-5 run to cut the game to single digits again at 37-28. The Little Giants (8-11) were able to do practically whatever they wanted in the third quarter, hitting all seven of their shots, including two from long range by their leading scorer, Gavin Bordenkircher.
A Lincoln defense that held Canton to only 17 in the first half allowed that many plus one in the third quarter alone. Senior Kyle Young scored seven of Lincoln's 14 points in the quarter, and a last-second basket by Brackney allowed the Railers to keep a double-digit lead, heading into the fourth quarter at 46-35.
Brackney's field goal was the beginning of the end for Canton. That basket ignited a 11-0 run that stretched the Lincoln lead to 55-35. The run included four points from Nathaniel Smith, who seemed determined to go the basket with authority after going scoreless the night before. The sophomore appeared to lack any indecision on Saturday night, and the results were reflected on the scoreboard.
Brackney led the scoring with 17 points, going 7-of-12 from the field, and led the team in rebounds (five) and assists (four). If this is the Ben Brackney we can get for the rest of the year, this team will be difficult to defeat. Kyle Young was next on the list with 14, hitting six of his 11 shots. The other Railer in double figures was Nathaniel Smith, missing only one shot (5-of-6) and pulling down four rebounds.
It was a quiet night for Jordan Nelson, who scored eight. Nelson, who had three assists, was not really needed to score and contributed where he could elsewhere in the win. Louie Schonauer hit a couple of 3s for his six points, while Wes Neece, Kyle Frick and Will Fisher each had three on the night. Austin Kirby hit his only shot for his two points.
The Railers finished the contest at 54 percent (27-of-50), which included 58 percent in the second half.
Lincoln also did an outstanding job in taking care of the basketball, turning it over only three times, while forcing Canton into 15 turnovers. The difference in points off turnovers (Lincoln 25, Canton 2) was theoretically the difference in the game.
So, last year, the Railers allowed Canton to score 42 points, just like Saturday night. Happily, Lincoln doubled their output from last season to come away with the nonconference win at Roy S. Anderson gymnasium.
The Lincoln JV rebounded from a loss the night before at Southeast, picking up a 61-52 win as Brant Coyne scored 19 in the victory.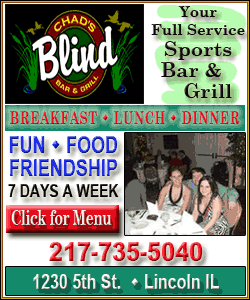 Lincoln will be in action again on Friday as they travel to Springfield to take on the Senators. Springfield is fresh off going 3-0 in the city tournament and came within an eyelash of knocking off the Railers at home earlier this year.
On Jan. 6, Lincoln survived with a 34-32 win as Kyle Young led the way with 12 points. The contest is scheduled to tip around 7:30 p.m. and, as always, you can catch the game on WLCN-FM 96.3 and here at lincolndailynews.com.
___
LINCOLN (66) -- Brackney 7 0-0 17, Young 6 2-3 14, Smith 5 0-0 10, Nelson 3 0-0 8, Schonauer 2 0-0 6, Neece 1 1-2 3, Frick 1 1-2 3, Fisher 1 0-0 3, Kirby 1 0-0 2, Anderson 0 0-0 0, Turner 0 0-0 0, Coyne 0 0-0 0. Team 27 4-7 66.
3-point FG: Team 8 (Brackney 3, Schonauer 2, Nelson 2, Fisher).

Canton (42) -- Bordenkircher 14, Terry 12, Putrich 5, Pritchard 4, Fletcher 4, Rhodes 3,

End of first quarter -- LCHS 18, Canton 8
Halftime -- LCHS 32, Canton 17
End of third quarter -- LCHS 46, Canton 35
Other notes:
The win marks the 13th time with Neil Alexander as coach that the Railers have hit the 20-win plateau.

The Railers continue their streak of having just one loss each month -- Nov. 4, Dec. 6, Jan. 10.

This could be a good omen: All the Railer losses this year have been on either the 29th or 30th of a month. February does not go that far, and the season will over by that time in March.

By playing in Saturday's game, Alex Anderson has moved into a tie for 15th place with 87 games played. Anderson has tied Paul Kendrick, who played in the late '70s and early '80s.

The 3-pointer by Jordan Nelson in the fourth quarter was the 100th 3 of his career. That ties him for 11th all-time with Kevin Greathouse and Brandon Farmer.

There are other Railers moving up the all-time 3-pointers list. Alex Anderson is 15th with 96, Louie Schonauer is 18th with 83, and Ben Brackney has moved into 19th, passing Brandon Booth and Eric Graue, with 79.

During the tenure of Rod Blagojevich as governor, the Railers were 158-46.
[Special report by JEFF BENJAMIN]