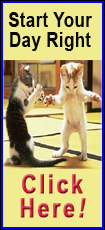 Coach Alexander's words couldn't be truer after a night that saw a player averaging under 3.5 points a game erupt for a career- high 22 points. Senior Alex Anderson seemed to be in range as soon as he crossed the half-court line and connected for six of the Railers' season-high 14 3-pointers.
If you think Lincoln was firing up 3s at will, take note they shot 58 percent (14-of-25) from behind the arc.
Three of Anderson's four 3s in the first quarter ignited an 11-0 run to put Lincoln up 18-7. His final 3 of the quarter gave the Railers (22-3, 11-1) a 21-10 lead at the break.
Another player who had been struggling, at least offensively, was Louie Schonauer. The senior had not been in double figures over the past eight games and was averaging under five points a game during that span. Well, if the first quarter was the "Alex Anderson Show," it was followed up by the "Adventures of Louie Schonauer."
Schonauer hit three from long distance to account for the Railers' first nine points of the quarter, pushing the Lincoln lead to 30-14. During the span of the fiery outside shooting, Lincoln went on a Railer Run of 20-3.
SHG coach Al Klunick certainly could not have had the third quarter start any worse for the Cyclones (10-12, 3-9). Lincoln's top 3-point scorer, Jordan Nelson, hit his first 3 of the night to start the scoring for the Railers. After a Cyclone basket, Ben Brackney connected for his first 3 and Kyle Young added three the old-fashioned way to extend the Railer lead to 49-24. Brackney led the third-quarter charge with 10 of his 12 in the period, including a 3 from the right corner as time expired.
The offense in the fourth quarter picked up right where it had left off in the third. Seven straight points for Lincoln to start the stanza gave the Railers their largest lead of the night at 29 (70-41). Not only did the Railers shoot the ball well (27 for 52; 52 percent), they did an even better job in taking care of the basketball, committing only four turnovers.
This was the first time all season the Railers placed five players in double figures. Along with Anderson's career high of 22 points, Louie Schonauer, Ben Brackney and Kyle Young each added 12 points. Jordan Nelson rounded out the double-figure quintet with 11.
Sophomore Nathaniel Smith was uncharacteristically shaky from the free-throw line, going 1-of-3, but finished with four points. Wes Neece and Cameron Turner each added a pair on the night.
Coach Alexander continued his praise after the game, stating: "This may have been as close to 32 minutes that we've had all year. But now it's time of the season to really focus, and tonight, our kids really played focused."
If the Railers can perform like this, or even close to this, as the season winds down, there may be cause to make some room in the trophy case at Roy S. Anderson Gymnasium. This team certainly has the pieces to make a run through mid-March; it's just a matter of getting all the pieces together. Of course, when you can hit for almost 60 percent from 3-point range, things do look a lot better. As Alexander said, "Shooting sure can cure a lot of ills."
The Lincoln JV won their contest 59-43.
Lincoln will be in action again on Saturday as they hit the road for the long road trip of the season to take on the Terriers from Carbondale. The contest is scheduled to tip around 7:30 p.m. and, as always, you can catch the game on WLCN-FM 96.3 and here at lincolndailynews.com.
___
LINCOLN (77) -- Anderson 8 0-0 22, Schonauer 4 0-0 12, Brackney 5 0-0 12, Young 4 4-4 12, Nelson 4 2-2 11, Smith 1 1-3 4, Neece 1 0-0 2, Turner 0 2-2 2, Frick 0 0-0 0, Kirby 0 0-0 0, Gesner 0 0-0 0, Miller 0 0-0 0, Coyne 0 0-0 0. Team 27 9-11 77.
3-point FG: Team 14 (Anderson 6, Schonauer 4, Brackney 2, Smith, Nelson).
SHG (57) -- Reavy 14, Hott 9, Sargeant 7, Hubbard 7, Eagleton 5, Williams 4, Call 3, Holmes 3, Walton 3, Burton-Smith 2.
End of first quarter -- LCHS 21, SHG 10
Halftime -- LCHS 40, SHG 22
End of third quarter -- LCHS 63, SHG 41

[to top of second column]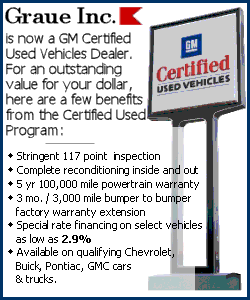 Other notes:
Alex Anderson's career night included his most field goals in a game (eight); most points in a game (22), breaking his previous high of 18 set Jan. 19, 2008, against Taylorville; and tying the most 3s made in a game (six), also in the January 2008 game versus the Tornadoes.

The Railers have struggled against the top teams. Based on the seeds in the 3A state tournament, the Railers are 0-3 against No. 1 seeds, 4-0 against No. 2 seeds, 3-0 against No. 3 seeds, 4-0 against No. 4 seeds and 4-0 against No. 5 seeds. They also have gone 8-0 against teams from 2A, 4A and Missouri.

Not only did the Railers connect for the most 3s in a game this season (14), they also allowed the most by an opponent (11).

Jordan Nelson has tied Adam Osborn for 10th all-time with 106 3s made. Next on the list is Derek Schrader with 109. Alex Anderson is in 12th with 104, while Louie Schonauer moved past Jacob Carey into 17th with 88.

How much of a welcome sight was Alex Anderson's night? His 22 points were more than he had scored in the previous nine games combined.
In games in which the Railers have held their opponents to 57 or more points, the win improves their mark to 2-3. In addition, if the Railers hold their opponents to 18 or fewer free throws in a game, Lincoln is 22-0.

The Railers have five players with career free-throw percentages of 74 percent or better: Jordan Nelson 90, Nathaniel Smith 84, Ben Brackney 80, Alex Anderson 75 and Louie Schonauer 74.

This is the fifth time Louie Schonauer has hit for four 3s in a game.
[Special report by JEFF BENJAMIN]