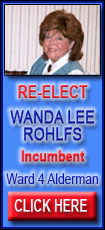 "It felt like old times," O'Neal said. "I miss those times. He was really looking for me, especially when we went to a pick-and-roll and they had Rashard Lewis on me."
Back on the same team for the first time in nearly five years, the three-time champions shared the game MVP award. They helped the West get untracked after an awful start, then teamed up for a few buckets that helped blow it open in the third quarter.
"I tell you what, those two guys together, that's a deadly combination as we all saw tonight and we have all seen in the past," East coach Mike Brown said.
"They are where they are right now, but if they were to stay together, no telling how many more rings they would have had on their fingers and toes."
And they did it in the ways that made them so different -- Bryant with his cold-as-ice stare and focus, O'Neal as the oversized clown who made fans and foes alike laugh.
O'Neal is now complimentary of Bryant, calling him the best player in the NBA. Bryant still seems uncomfortable talking about his relationship with O'Neal -- if there is much of one.
"We are not going to go back to the room and watch 'Steel Magnolias' or something like that, you know what I'm saying, crying, all that stuff," Bryant said. "We had a good time. That's all."
It was their first time on the floor as teammates since the 2004 NBA finals. O'Neal was traded to Miami that summer, breaking apart a duo that produced three straight titles but was perhaps better known for its frequent feuding that made the breakup inevitable.
"I think it is a great life lesson for people," said West coach Phil Jackson, who led O'Neal and Bryant to their titles with the Lakers. "This is something that the people work together, people find a way to get through situations, find harmony in their life, find cohabitation."
Bryant and O'Neal shared a slight hug after being announced as MVPs, then playfully fought over the trophy commissioner David Stern handed to them. They joined Bob Pettit, who won four times, and Michael Jordan and Oscar Robertson as the only three-time All-Star MVPs.
"The Big Legendaries," O'Neal said.
Amare Stoudemire scored 19 for the West, which bounced back from its loss last year in New Orleans, when Bryant was limited to just a few minutes of action while resting a dislocated pinkie finger.
"We wanted to be aggressive," Bryant said. "We talked about it before going out there, we wanted to play. We lost last year and we wanted to make sure we came out here and played the game hard, come out here with a win."
LeBron James led the East with 20 points. Paul Pierce and Dwyane Wade each scored 18.
O'Neal missed the All-Star game last year after 14 straight selections, and he brought back his unmatched entertaining abilities. Players were introduced on a stage behind the Jabbawockeez, a hip-hop dance group. O'Neal, the last reserve to come out, was wearing one of their masks and boogied along with them before taking his spot on the court.
"I wanted to do something a little different and unique," O'Neal said. "I realized that this may possibly be my last one, so I wanted to make it memorable for myself and the fans."
He later jazzed up a comedy skit in which players sang love songs for a fake Valentine's Day CD with an energetic rendition of Billy Ocean's "Caribbean Queen."
The weekend festivities were a welcome distraction for Phoenix basketball fans, whose disappointing Suns were apparently in the process of dismantling their team while the fun was going on around them.
Phoenix coach Terry Porter will be fired Monday and replaced by assistant Alvin Gentry, a person familiar with the decision told The Associated Press. The person spoke Sunday night on condition of anonymity because the official announcement had not been made.
The changes may not stop there.
Stoudemire, who started for the West, is the biggest name involved in trade rumors ahead of next week's deadline. Just in case he won't be seen again for a while, Stoudemire earned a pair of loud ovations before the game from the celebrity-filled crowd that included Muhammad Ali, plus Sen. John McCain sitting four seats away from Spike Lee.