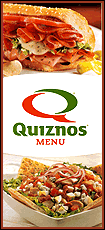 The move was first reported by The Arizona Republic on its Web site Sunday.
The Suns were attempting, without success, to avoid making news over the All-Star weekend being staged on their home turf. The franchise also is in talks with numerous teams about trading Amare Stoudemire, a starter in Sunday night's All-Star game.
Porter was four months into his first season on the three-year, $6 million contract he got to replace Mike D'Antoni, who left after four highly successful seasons to coach the New York Knicks.
Gentry, extremely popular with Suns players, has been a coach in the NBA for 20 years, including interim head coaching stints with Miami and Detroit. He was head coach of the Los Angeles Clippers from 2000 to 2003.
"I think Alvin is a great players' coach," Stoudemire said after the All-Star Game. "He gets along with his players well. Of course, he'll have a great game plan from a basketball standpoint. I think it will be somewhat up-tempo."
Asked if the coaching change was needed, Stoudemire said, "Only time can tell."
"I think Terry Porter definitely put a lot of hard work in here to try to get us on the right track," he said, "and I'm pretty sure Alvin's going to do the same."
Gentry was the only holdover from D'Antoni's staff in Phoenix. His hiring as assistant coach in 2004 coincided with the arrival of Steve Nash and the subsequent ultra up-tempo offense that propelled the Suns to 54 wins or more for each of the past four seasons.
The decision to replace Porter came in a series of meetings between owner Robert Sarver and general manager Steve Kerr reviewing the entire basketball operation. The two are considering trading Stoudemire in a move designed to clear salary-cap space for future signings.
Chicago, Cleveland, Miami and Portland are among the teams mentioned as possible destinations for the Suns' power forward.
It marks the second time Porter has been fired as an NBA coach. He was let go by the Milwaukee Bucks in 2005 after two seasons.