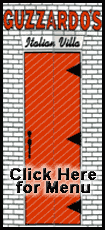 Tee times were pushed back six hours Sunday until another band of rain arrived on the Monterey Peninsula.
No one teed off, and there is no guarantee that the final round will be played Monday, when the forecast is for more rain and wind.
Dustin Johnson had a four-shot lead as he tries to join Anthony Kim as the only players under 25 with multiple PGA Tour victories. A victory would give the 24-year-old Johnson a spot in the Accenture Match Play Championship at the end of the month and the first two majors of the year, including the Masters.
"I'm ready to play," Johnson said. "Obviously, I'll be real ready to play tomorrow after sitting around for a little over a day, waiting to see what's going to happen."
The last Monday finish at Pebble Beach came in 2000, when Tiger Woods rallied to win from five shots behind, including a seven-shot deficit with seven holes to play. One year earlier, the late Payne Stewart had a one-shot lead through 54 holes when Sunday was washed out, and the tournament was cut short to 54 holes because of a storm system that stretched to Japan.
Mike Weir was four shots behind, in the final group at Pebble for the second time in four years, and wasn't ready to go anywhere.
"I want to play. I'm glad they made this decision," he said. "Today, tomorrow, doesn't matter. I'm here to try to win this tournament."
A forecast of wind and rain made it even more enticing for Weir, who might need some help from Johnson.
"It will be tough on everybody," Weir said. "It will be fun to see what happens. There might be some ugly golf out there, but it will be fun to see who can handle it."
Mark Russell, the PGA Tour tournament director at Pebble, said if half of the field completes the fourth round on Monday, the tour is required to complete all 72 holes no matter how long it takes.
"If we can get a little break in this rain ... we might be able to play," Russell said. "We're going to try."
Sunday was ominous from the start.
The wind was strong enough to knock down a 40-foot Monterey pine, which crossed part of the third fairway, and it blew over a small tower behind the 17th green used to measure shots with a laser.
Tee times first were delayed by two hours when a steady rain overnight soaked Pebble Beach.
Then, officials decided to cancel the final round of the pro-am, meaning there would not be any amateurs competing. That was done to reduce the field -- 68 pros made the cut -- with hopes they could finish on Sunday. Tee times were pushed back another hour to redo the pairings, then three more hours after wind continue to knock down tents and rain returned, forming puddles on some of the greens and in the bunkers.