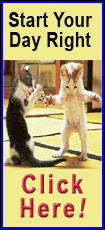 Speaking with reporters for the first time since the end of the 2008 season, the 2007 National League Cy Young Award winner spoke at length about a difficult offseason in which his name was part of trade rumors involving the Chicago Cubs and Atlanta Braves.
But no matter how hard he tried, Peavy couldn't avoid the talk, especially during the winter meetings in December when he was linked to the Cubs.
"I thought it was going to happen with all of the talk and all of the speculation," Peavy said. "I prepared myself that I'm going to be traded and life goes on. That's why I didn't choose to comment. Because everybody in their right mind thought I would be somewhere else right now."
The reality is, however, that Peavy, who holds a full no-trade clause, will start the 2009 season with the Padres. Following a 99-loss season in 2008, general manager Kevin Towers said it was in the club's best interest to explore a trade for Peavy, who signed a five-year contract extension in December 2007.
Towers said the Padres were looking to shed payroll while reloading the roster.
The hope was that Peavy, who was 10-11 with a 2.85 ERA last season, could land the Padres a handful of major league-ready players while helping the club reduce its payroll from last year's $73.6 million down to near $40 million.
But as close as he may have come to pulling the trigger on a trade, Towers never found a satisfactory deal for Peavy, who is guaranteed $59 million through 2012. The Padres hold a $22 million club option for 2013 with a $4 million buyout.
The end result is just fine with Peavy, who said he never demanded a trade.
"I never came forward and said I wanted to leave San Diego," Peavy said. "I signed a five-year contract and said I'm intent on being a Padre. This offseason wasn't brought on by me asking for a trade. ... My heart and soul has always been here and until the day I leave that's going to be true. I understand the business of the game and why they thought it was important to explore a trade."