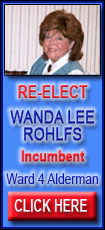 Coach Whiteman wraps up the game:
"I thought our guys did a great job the last few minutes of the game to hold off Lincoln Land. We were winning at the half 40-30.
"We shot 20-26 from the free-throw line and 7-10 from 3-point line. Chris Ware was 8-8 from (the) line and finished with 10 rebounds and 12 points. Cortez Augusta made a big play late in the game to put us up five when he penetrated and dished off to Ware.
"Darius Adams led all scorers with 25 points and had a big layup and was fouled."
The Lynx next play in Cuba versus Spoon River on Wednesday.
[Text from file received from Kirk Whiteman, Lincoln College]