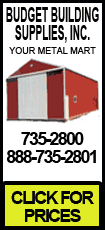 This time the fit is so much better.
"I've kind of come full circle," said Johnson, 45, who grew up in the east San Francisco Bay suburb of Livermore and signed a one-year contract with San Francisco -- his sixth major league team -- the day after Christmas.
"The perfect scenario was to finish in Arizona. If it didn't work out, and a lot of times it doesn't work out for a player, then the next-best option was to stay on the West Coast in the National League West. Because of the familiarity, that accommodates my game," he said Sunday.
With five victories, Johnson would become the 18th pitcher in modern major league history to win 300 games, but he made it clear on his first day in Giants camp that reaching the milestone will have no effect on his season as a whole.
"Winning 300 is important, but it is not the sole reason I am playing this game," Johnson said. "It will be a great moment in my career. It's only five wins. I hope to get five wins early in the season and move on. When it's over, I would like to do what I came here to do -- help this team win. Hopefully the four or five months after that are really important. I'd like to have people think that I made a difference, that I had an impact in some way."
Johnson, a five-time Cy Young Award winner who is 295-160 in his career, already has made an impression. "No pun intended, it's a big addition," center fielder Aaron Rowand said. "Not to mention the fact that we didn't only add him to our roster, but we also subtracted from another division foe (Arizona), which means we don't have to face him. We got a double whammy there."
Johnson helped lead the Diamondbacks to the 2001 World Series title and returned to the franchise in 2007 only 20 victories short of 300.
But a back injury that required surgery after the 2006 season returned in 2007, forcing a midseason operation that limited him to 10 starts that year.
His second back surgery delayed him slightly in 2008, but he finished 11-10 with a 3.91 ERA with a strong second half. Johnson was 5-3 with a 2.41 ERA after the All-Star break last year, the fifth best ERA among NL starters, although his record suffered when the bullpen failed to hold four of his leads.
He will begin a spring healthy for the first time since 2006, the second of his two seasons with the New York Yankees.
"It's a change. These last two years have been kind of frustrating, because I knew that I could still go out and pitch," Johnson said. "It was evident the second half of last year. But when you can't go out and do mechanics the way you need to do them in order to pitch, you're not going to be successful. I started experiencing that with two months left in New York (in 2006). I could barely even tie my shoes. All that's behind me now."
The Diamondbacks offered Johnson a one-year, $2.5 million contract the day before the free-agent signing period began this offseason, but he rejected that and will receive $8 million with another $5 million available in bonuses from the Giants.