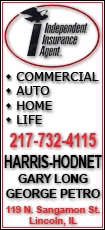 Negotiations with Ramirez were continuing as the Dodgers opened camp Saturday, with pitchers and catchers working out at their new spring training facility in Arizona. Position players such as Ramirez aren't due to report until Wednesday.
Torre said he spoke on the phone with Ramirez during the offseason, that Ramirez has been working out, and that if he were to arrive late to spring training, it wouldn't be a problem.
"As far as conditioning and stuff, I don't think that's a big issue. Just going on what I did for a number of years, I think I had 10 games in spring training and I was ready to start the season," Torre said. "And I wasn't in near as good a shape as Manny is, trust me. So I don't think that part of it is an issue.
"And I don't think he's going to be a distraction because people are talking about him. Because spring training, yeah, it's important to win games, but I'm not really concerned with the distraction stuff in spring training."
What the Dodgers may miss if Ramirez doesn't show up until late in spring training -- or signs with another team -- is his influence in the clubhouse.
He joined the Dodgers for the final two months of last season and sparked them to their first National League championship series in two decades.
"He'd come early, sit at one or two guys' lockers and talk to the young kids and then he'd grab his bat and go down to the batting cage," Torre said. "He has a great work ethic. I think what he really injected into these guys was that the fact that he had some fun playing.
"I thought this club needed that because these young kids are very intense and I think sometimes had trouble digesting what we were trying to do. But I think once Casey Blake came over and sort of became a role model, and Manny came on board, it really changed the personality of the club."
Before the Dodgers acquired Ramirez at the July 31 trade deadline, they were 54-55. Afterward, they went 30-23. Over that span, he hit .396 with 17 homers, 53 RBIs, 36 runs scored, 74 hits and 35 walks. In eight postseason games, he batted .520, with four homers, 10 RBIs, nine runs scored and 11 walks.
He rejected both offers the Dodgers have made so far, the first a two-year deal for $45 million, then a one-year contract for $25 million.