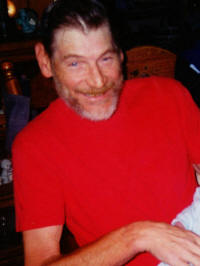 Robert Sutton

Send a link to a friend
[February 19, 2009] Robert E. "Bob" Sutton, 65, of Lincoln, died Tuesday, Feb. 17, 2009, at home with his family.
Visitation will be 2-4 p.m. Friday at Holland Barry and Bennett Funeral Home.
Burial will be at 10 a.m. Monday at Camp Butler National Cemetery, Riverton.
Mr. Sutton was employed by Landers/Area Disposal for 35 years.
He served in the U.S. Navy during the Vietnam War.
He was born March 30, 1943, in Lincoln. He married Sara J. Nichols in Lincoln on April 26, 1985.
He is survived by his wife, of Lincoln; three stepsons, Robert (and Debbie) Lee of Broadwell, Rick (and Lisa) Lee of Lincoln and Mike (and Ellie) Lee of Lincoln; three stepdaughters, Debbie Gray of Lincoln, Kathy (and Larry) Taylor of St. Marys, Ga., and Ronele (and Lyle) Benedict of Lincoln; four brothers, Dave (and Marilyn) Sutton of Taylorville, Roger (and Nancy) Sutton of Elkhart, Tom Sutton of Lincoln and Ronnie (and Lydia) Sutton of Bloomington; two sisters, Linda Shawgo and Cheryl Daniels, both of Tucson, Ariz.; 14 stepgrandchildren; 31 step-great-grandchildren; and numerous nieces, nephews, great-nieces and great-nephews.
He was preceded in death by his mother, Minnie C. Buse; his father, George H. Sutton; two brothers; seven sisters; and an infant son.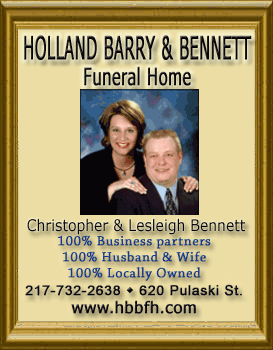 He was a past commander of Veterans of Foreign Wars Post 263 in Lincoln.
He enjoyed bingo and spending time with his large family.
Memorial donations may be made to the family or Memorial Home Hospice.
Click here to send a note of condolence to the Sutton family.