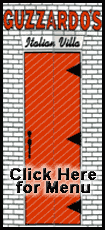 "We're here to support him through it," the Yankees captain said Wednesday. "I don't condone what he did. We don't condone what he did. And Alex doesn't condone what he did. And I think at this point now it's our jobs to try to help him be as comfortable as he can on the field and try to move past this."
With all the focus on A-Rod, Jeter bristled at those who continue to group all players together.
"One thing that is irritating and it really upsets me a lot is when you hear everybody say, `It was the steroid era. Everybody was doing it.' You know, that's not true. Everybody was not doing it," he said.
"I think it sends the wrong message to fans, to baseball fans; I think it sends the wrong message to kids, saying that everybody was doing it, because that's just not the truth," he said. "I understand there's a lot of people who are big-name players that have come out and allegedly done this and done that, but everybody wasn't doing it."
Jeter's plea to acknowledge the clean players came after an opening workout in which photographers and cameras tailed behind Rodriguez for two hours at New York's spring training complex. Manager Joe Girardi said A-Rod's talent automatically makes him a focal point.
"It would be hard to say that to Michael Jordan when he walked into the stadium, `Don't be the center of attention,'" Girardi said.
A-Rod was the last of 60-plus Yankees to take the field, sprinting from the right-field corner. Some of the 1,600 or so fans gathered under a near-cloudless sky at Steinbrenner Field cheered when they saw No. 13. A few yelled out encouraging words. Not a single boo or insult was heard.
Rodriguez reported for spring training on Tuesday and held a 32-minute news conference, his first since Sport Illustrated reported on its Web site Feb. 7 that he was on a list of 104 players who tested positive for steroids during baseball's anonymous 2003 survey.
Rodriguez had admitted to ESPN on Feb. 9 that he used banned substances while playing for Texas from 2001-03, and he expanded on his story during his news conference. He claimed a cousin -- whom he would not identify -- repeatedly injected him during those years with a mysterious substance from the Dominican Republic called "boli."
The players' association was contacted by the commissioner's office Wednesday to set up an interview involving Rodriguez and the sport's investigations department, union general counsel Michael Weiner said. Weiner said the interview will be non-disciplinary in nature but declined further comment.