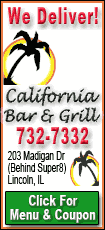 Earlier in the day, a person with knowledge of the negotiations told The Associated Press that an apparent agreement with the Atlanta Braves had fallen through. The person spoke on condition of anonymity because the Mariners had yet to announce the deal.
Griffey is fifth on baseball's career home run list with 611.
Atlanta appeared to be Griffey's choice on Tuesday for the same reason the former Mariners star left Seattle in 2000: geography. The Braves' spring training camp is about a 20-minute drive from the Griffey family home in Orlando, Fla., and Atlanta is about an hour away by plane.
Griffey asked for a trade from the Mariners in 1999 to be closer to home. He eventually got one just before the 2000 season, to Cincinnati.
But after conflicting reports about where the aging star would settle, Griffey ultimately chose to follow through on his proclamation two years ago when he came to Seattle while playing with the Reds -- that he wanted to finish his career as a Mariner.
The Mariners have a job as designated hitter and perhaps in left field waiting for him for 2009. The Braves were offering a possible platoon in the outfield -- plus that cherished proximity to home.
Seattle had been trying to add a power hitter, and specifically a designated hitter, for months. They were believed to be pursuing Bobby Abreu and Adam Dunn until last week, when Abreu signed with the Los Angeles Angels and Dunn agreed to a deal with the Washington Nationals. Seattle also talked to the agent for free agent Garret Anderson.
The Mariners prefer a left-handed bat because the dimensions of pitcher-friendly Safeco Field are shortest in right field.
The configuration fits the left-handed Griffey so well, the Mariners presented him with a framed photo of their stadium before a Reds-Mariners game in 2007, with the words "The House that Griffey Built" across the top. Griffey played just half a season in it before getting the trade he demanded to Cincinnati in 2000.
That was months after he rejected Seattle's offer for $148 million over eight years.