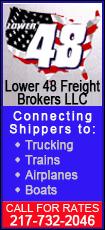 Orlando's previous worst loss was by 19 points to Boston on Dec. 1. Having won in overtime against Charlotte on Tuesday night, the Magic looked flat in New Orleans, shooting 37 percent (26-of-70) and trailing by double digits most of the game.
New Orleans outscored Orlando 44-18 in the paint and outrebounded the Magic 46-35.
Orlando was as close as 58-50 after Hedo Turkoglu's 3 early in the third quarter, but the Hornets seemed unfazed. Minutes later, West's driving scoop ignited an 8-0 run that included six points from Paul, the last on a soft jumper set up by a weaving dribble across the lane.
Butler added a pair of 3s later in the quarter and Paul another jumper as New Orleans built its lead back up to 86-62 heading into the final period. New Orleans' lead only grew from there as all 12 Hornets who dressed ended up with at least two points.
Reserves Melvin Ely and Devin Brown each finished with 11 points, Peja Stojakovic had 10 and the Hornets shot 58 percent (46-of-79).
After Howard had 44 points, 19 rebounds and eight blocks a night earlier, the big worry for New Orleans was what Orlando's superstar center would do against Hilton Armstrong, Sean Marks and Ely, who'd been reserves before Tyson Chandler injured his left ankle in January. The 7-foot-1 Chandler, the Hornets best interior defender and rebounder, was then was traded to Oklahoma City on Tuesday in a deal that ended up being rescinded Wednesday night because he failed a physical.
Although Howard was solid early on, those worries began to fade when it became apparent that Paul's advantage over the likes of Anthony Johnson and Tyron Lue would more than compensate.
New Orleans raced to a 17-6 lead, with Paul scoring 12 of those points and assisting on Stojakovic's transition jumper.
Late in the first quarter, Paul had 16 points, three assists and four rebounds, compared to 14 points, four assists and three rebounds for the entire Orlando team. At that point, New Orleans had made 13 of its first 17 shots and led 33-14.