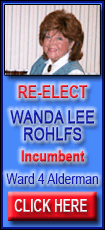 Sacramento also got Michael Ruffin and Cedric Simmons in the deal, but immediately traded Ruffin to the Portland Trail Blazers for forward Ike Diogu and cash. The Kings then waived guard Quincy Douby and veteran Sam Cassell, acquired on Tuesday from Boston, to make room for their new players.
The Bulls gave up some salary flexibility to acquire Miller, a two-time All-Star who played 105 games with the Bulls early in his career. Although he hasn't played since Jan. 30 because of a hip injury, Miller -- who's averaging 11.9 points and 8.0 rebounds -- showed flashes of his best game earlier in the season.
Salmons, a versatile swingman and Sacramento's second-leading scorer with 18.3 points, also could be a prominent contributor in Chicago. The disappointing Bulls apparently are still committed to chasing a playoff berth despite starting the day seven games below .500.
"You always hate to lose good guys and good players, and that's difficult, but we're adding two guys that we like a lot," Bulls coach Vinny Del Negro said before the team's game at Milwaukee. "I think we're adding two really good pieces that we're excited about, and hopefully we can get them here soon and get them acclimated as soon as possible."
The trade clears more than $13 million in salary cap room next season for the Kings, the NBA's worst team. Among the four players acquired by the Kings, only Nocioni has a contract that stretches into next season.
In the midst of a thorough franchise upheaval, the Kings didn't hesitate to part with Miller, their longest-tenured player and one of the few links left to Sacramento's run of eight straight playoff berths earlier in the decade. The 32-year-old Miller joined the Kings in 2003 and spent 5 1/2 years as their starting center when he wasn't slowed by injuries.
"I'm definitely excited for the opportunity to go home and go to a team that I've already played for," said Miller, an Indiana native. "I have a lot of friends and family back there. The Bulls are right on the verge of getting into the playoffs, and winning is something very important to me right now."
Although Miller provides a combination of defensive size and outside shooting ability, the Bulls might get an even bigger lift from Salmons, who's having a quietly outstanding year with 4.2 rebounds and 3.7 assists in addition to his steady scoring.
The Bulls didn't learn they had lost four teammates until the team bus pulled away from Chicago for the short trip to Milwaukee. While forward Luol Deng seemed dismayed by the trade of Nocioni, his good friend, other Bulls were excited by the move, with Ben Gordon saying it shows the franchise's commitment to a playoff run.
"I like him a lot," Gordon said. "He's a great passer, has a great feel for the game, and I think he can make it a lot easier for guys."
Nocioni, the two-time Argentine Olympian, averaged 10.4 points and 4.2 rebounds for the Bulls this season. He has three years and $21 million left on his deal.