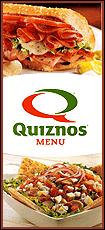 The star forward said on his Web site Wednesday that the pain has been persistent and he will have microfracture surgery. He's confident he'll return next season.
McGrady is Houston's third-leading scorer. He had arthroscopic surgery in May and has missed 18 games this season because of his sore knee. He also missed one game with a sprained ankle. He said before the All-Star break he wanted to consult with doctors before deciding on the best course of treatment on his knee.
ESPN.com first reported that McGrady was out for the season after the Rockets beat the Nets on Tuesday night.
Rockets spokesman Nelson Luis said McGrady met with a doctor in New York on Tuesday and had another out-of-state doctor's appointment scheduled Wednesday. McGrady said he would have the surgery "immediately."
"It has been extremely frustrating dealing with the knee injury this season," McGrady said. "It's been tough on me both physically and mentally and while we've come to this conclusion after much deliberation, we truly feel this is best for both me and the Rockets in the long term."
Houston coach Rick Adelman lashed out at McGrady after practice on Wednesday for not informing the team of his intentions. Adelman said he only learned that McGrady was out for the season when he read it in a newspaper in the morning.
"There should be a protocol, there should be a procedure where we have a chance to sit down and talk about the situation and not be announced in the press," Adelman said. "I don't know why that happened, why he did that. Certainly, that is not the way things should be handled."
Some of the Rockets said they also found out through the media, but Ron Artest said the news came as no surprise.
"Everybody pretty much knew he was going through some tough times right now in his career," said Artest, who's started the last two games in McGrady's place. "I knew it was pretty severe for him not to be able to practice and play."
The Rockets have won their last two games without McGrady and 13 of 19 without him this season. Houston is 33-21 overall this season and in fifth place in the Western Conference.
Houston has been coping with injuries all season -- 10 players have missed a total of 113 games. Some players say they're relieved to learn something definitive about McGrady.
"If the reports are true, it gives us certainty," said forward Shane Battier. "We can finally move on. We know who we have, and we don't have to worry about who is coming back from injury."
Last February, Yao Ming broke his left foot and missed the last 26 games of the season. The Rockets ran off 10 consecutive victories after Yao was hurt, and Battier said the Rockets will adapt easier to McGrady's absence than they did to Yao's.
"When Yao went down, that was devastating," Battier said. "Obviously, Tracy is a great player and he's a big part of what we did. But Yao, at the time, was our foundation."
Houston acquired McGrady in June 2004 in a trade with Orlando, but the seven-time All-Star has been a disappointment in five seasons. His scoring numbers have steadily decreased while his health issues have increased.