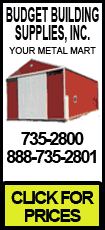 Minnesota blew an 11-point lead with 10 minutes remaining, but recovered in time largely thanks to Telfair, who hit a 3-pointer with 1:26 left for a four-point lead -- and the Timberwolves held on to snap a five-game slide.
Dwyane Wade finished with 37 points and 12 assists for Miami. Udonis Haslem added 17 points for the Heat, and O'Neal -- who sustained a right eye injury in the third quarter and missed 13 minutes -- had 13 in his first game since being acquired from Toronto last week.
Mario Chalmers scored 12 points for Miami, including a 3-pointer with 2:28 left to give Miami a 99-97 lead.
The Heat wouldn't be on top again.
Randy Foye took a pass from Telfair and hit a 3 on the next Minnesota trip, Telfair added with another shot from beyond the arc 30 seconds later, and that essentially sealed it for the Timberwolves -- who outrebounded Miami by a staggering 49-24 margin.
Kevin Love had 16 points and nine rebounds for Minnesota. Foye had 14 points for the Timberwolves, who also got seven points, nine rebounds and nine assists from Mike Miller and 10 rebounds off the bench from Brian Cardinal.
Minnesota tried to throw the knockout blows -- two of them -- in the third quarter.
First, that was when Miller charged into James Jones on a drive and collided with O'Neal's face. O'Neal remained down for a few moments, then went into the locker room with a towel absorbing a bit of blood.
About a minute later, Jones' night ended when he needed X-rays for what was diagnosed as a bruised right hand.
Meanwhile, the Timberwolves weren't feeling any pain.
They had 36 points, their biggest quarter in their last six games, in the period and when Wade missed a 3-pointer at the buzzer Minnesota took an 82-73 lead into the fourth.