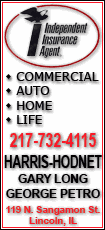 The Illini (21-6, 9-5) were no better, shooting 30 percent (15-for-50) and committing 15 turnovers. Chester Frazier and Trent Meacham had seven points each to lead Illinois, which did not shoot any free throws -- marking the first time a team didn't have an attempt in a game at the 46-year-old Assembly Hall.
The teams combined for the lowest-scoring game in NCAA Division I since Dec. 14, 2005, when Monmouth beat Princeton 41-21.
Neither team scored until Illinois forward Mike Davis' jumper more than 4 minutes into the game.
About 10 minutes in, both teams were still in single digits while shooting a combined 5-for-26 from the field. Shots fell short, sailed long and found enough rim to roll and bounce harmlessly -- and frustratingly -- away.
During one 20-minute stretch, Penn State made just three of its 26 shots. Ultimately, the Nittany Lions closed with a 14-2 run, erasing the 31-24 lead Illinois opened up with 6:17 left.
Battle, the only player the score in double figures, had six points during that run.
Illinois used a 13-4 run that spanned 11 minutes around halftime to take a 19-17 lead about 3 minutes into the second half. The run was fueled, as much as anything, by Penn State's eight turnovers during that stretch.
The Illini opened the gap to 29-20 with just over 10 minutes left.