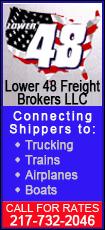 Coach Whiteman said, "We were able to jump out to 7-0 to start the game and finish out the half 51-28.
"I liked the fact that our posts got more involved. I thought Darius Adams did a great job of making passes into the post, as did Farmer and Augusta.
"Two posts led us in scoring, with 23 from Gavin, 19 from Davis. We also had 14 from Augusta and 11 from Adams. Chris Ware needs to get back to attacking in the low post for us to be successful."
The 92-54 win moved the Lynx to 11-1 in conference and 19-7 overall.
The Lynx close out their home games on Saturday at 3 p.m., Sunday at 2 p.m. and Wednesday at 7:30 p.m.
[Text from file received from Kirk Whiteman, Lincoln College]