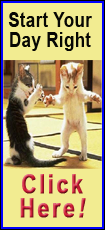 With 553 home runs, Rodriguez is considered likely to break Barry Bonds' career record of 762. Five of the top 12 home run hitters in history -- Bonds, Sammy Sosa, Mark McGwire, Rafael Palmeiro and Rodriguez -- have been tainted by allegations of steroid use.
According to the poll, 62 percent of baseball fans now take the game's records less seriously for that reason. But what about their marks?
"You can't take the numbers away from the guys," Texas slugger Josh Hamilton, suspended from baseball multiple times for illegal drug use, said Wednesday.
"Did it make them feel better? Absolutely. But you've still got to hit the ball, you've got to throw the ball and you've got to catch the ball. I'm not defending them, but they've still got to swing the bat," he said.
As for Rodriguez, 52 percent said he shouldn't be allowed into the Hall when he becomes eligible, five years after his final game. In an AP-AOL Sports poll in April 2006, 61 percent of fans said Bonds shouldn't go into the Hall.
Eric Scott, 32, of St. Louis, said the Yankees slugger "should be suspended."
"People who have set records recently, there should be some kind of notation they were doing these illegal drugs," he said.
"I don't feel sorry because they got paid millions of dollars. They knew it was wrong. I feel sorry for the people who work really hard and may not be an All-Star because they didn't use performance-enhancing drugs. That's who I feel sorry for," he said.
Rodriguez admitted Feb. 9 that he used banned drugs from 2001-03 while playing for the Texas Rangers. On Tuesday, he went into greater detail at a spring training news conference, saying his cousin repeatedly injected him with performance-enhancing drugs from the Dominican Republic during that period.
Overall, 55 percent of fans surveyed earlier this month say they care "a lot" about whether players use steroids -- down from a high of 71 percent in an AP-Ipsos poll in June 2007.
Brooke Smith, 39, of Palos Verdes Estates, Calif., said steroids were part of the sports landscape.
"You shouldn't be shocked or ashamed because it's happening. It's been happening," she said. "I don't think it's gotten worse. I just think it's evolving. It is just evolving with the times."
"It doesn't touch me personally," she said. "Sure you are disappointed, but like I said there are people in every professional sport out there ... who use some sort of enhancement or juice or something that is not legal or fair to use," she said.
Sadly, Seattle's Mike Sweeney understood that sentiment.
"Fans speculate that all players are doing it. It's unfair to the guys like myself who never did squat -- never took a 'greenie,' never cheated, never took growth hormone, steroids, none of that. It's sad that every player that played in that era is lumped into that same category. There are a lot of guys who did it the right way," he said Wednesday.
At 35, Sweeney is a 14-year veteran hoping to catch on with the Mariners. A feared slugger in Kansas City, his career was often beset by back injuries.