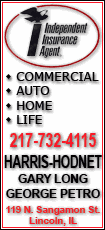 "I'm angry. I'm very angry. We've been defrauded," Kasten said Wednesday. "And make no mistake: This wasn't a college kid with a fake ID."
"This was a deliberate, premeditated fraud" that involved bribes, along with falsified hospital and school records, Kasten said.
In July 2006, to much fanfare, the Nationals signed a 16-year-old shortstop named Esmailyn "Smiley" Gonzalez and held a news conference at which general manager Jim Bowden compared the player to Hall of Famer Ozzie Smith. Still known as Gonzalez, he wound up leading the rookie-level Gulf Coast League with a .343 batting average in 2008.
But while the Nationals have been listing his date of birth as Sept. 21, 1989 -- which would make him 19 now -- Kasten said Wednesday that a Major League Baseball investigation determined Gonzalez is actually Carlos David Alvarez Lugo, born in November 1985 -- meaning he is really 23.
"This is going to have serious repercussions," said Kasten, who spoke to reporters after SI.com first reported on Gonzalez/Lugo. "I have people examining all possible avenues of recourse, with regards to any legal and financial concerns."
While Kasten said there were "a number of people involved" in the hoax, he would not say whether anyone employed by the Nationals is suspected of playing a role.
"I'm not going to say anything right now while the investigation continues," Kasten said.
As for the player, Kasten said: "This is a big difference between being a 16-year-old and a 20-year-old. Do I know what his future holds as a baseball player? I don't. I would say clearly he remains a prospect -- but I would say a very different kind of prospect -- today. I'm not prepared to say what is going to happen in his career just yet."
He would be scheduled to report to Nationals minor league camp March 13.
Jose Rijo, a special assistant to Bowden, was credited with spotting the player in the Dominican about two years before the Nationals signed him.
"I loved him from the beginning," Rijo said Wednesday in the home clubhouse at Space Coast Stadium, where the Nationals hold spring training.
While New York-based agent Rob Plummer was responsible for negotiating on Gonzalez's behalf with other major league teams in 2006, talks with the Nationals were done strictly by Basilio Vizcaino, a "buscon" -- a middleman who often trains players in Latin America with the hope of getting a share of the money if the athletes sign with major league organizations.
Plummer, who specializes in representing baseball players from the Dominican Republic, said in a telephone interview Wednesday that he had heard about two years ago that Gonzalez used a fake age.
"I found out that Gonzalez was four or five years older, but nobody asked me about it. By then, I was no longer involved," Plummer said.
He said neither the Nationals nor Major League Baseball contacted him about the matter.