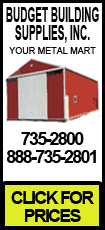 The proposals are expected to garner opposition from Chicago-area lawmakers, who have expressed concern about increased gun violence. Supporters of a concealed-weapon law say the U.S. Supreme Court's ruling last summer overturning a handgun ban in Washington D.C., and an endorsement of concealed carry by the Illinois Sheriffs' Association give a boost to their efforts.

House Bill 245, sponsored by Rep. John Bradley, D-Marion, would allow the Illinois State Police to issue the permits. It was endorsed Wednesday on an 11-1 vote, with Rep. Julie Hamos, D-Evanston, the lone vote against the bill.

Copyright 2009 The Associated Press. All rights reserved. This material may not be published, broadcast, rewritten or redistributed.