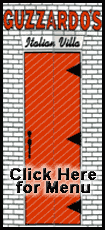 Illinoisans who thought they had put one big mess behind them with the ouster of former Gov. Rod Blagojevich are getting that queasy, here-we-go-again feeling from Sen. Roland Burris, who has given shifting accounts of how he came to be appointed to the Senate.

"I think he should resign," Jan Treptow, 58, a registered nurse in Chicago said Wednesday. "He seems to have lied. We've got enough dishonesty."

A preliminary U.S. Senate Ethics Committee inquiry is under way. Illinois lawmakers have asked local prosecutors to look into perjury charges. And the chorus of calls for his resignation grows, even from his own party.

"Our state and its citizens deserve the whole truth, not bits and pieces only when it is convenient," Rep. Phil Hare, D-Ill., said Wednesday in calling on Burris to step down.

Blagojevich was arrested Dec. 9 on charges he plotted to sell President Barack Obama's vacant Senate seat for campaign cash or a plum job for himself. Before he could be impeached and removed from office, he defied lawmakers by appointing Burris to the Senate.
Now Burris is accused of lying to an Illinois House committee back in January when he testified that he hadn't had contact with key Blagojevich staffers or offered anything in return for the seat.
Last weekend, Burris released an affidavit saying he had spoken to several Blagojevich advisers, including Robert Blagojevich, the former governor's brother and finance chairman, who Burris said called three times last fall asking for fundraising help. This week, Burris admitted trying, unsuccessfully, to raise money for Blagojevich.
Illinois Sen. Dick Durbin, the U.S. Senate's No. 2 Democrat, said Wednesday that Burris' statements "need to be looked at very carefully."
"His sworn testimony in Springfield did not satisfy our requirement in that it was not complete, and we need to have the complete story before the final conclusion that we reach," Durbin said.
Senate Majority Leader Harry Reid, D-Nev., said he's not calling for Burris to resign, even though the account of how he was appointed "seems to be changing day by day."
"It's not for me to say that he lied," Reid said Wednesday. "I don't know if he lied or didn't. Right now, he's a member of the Senate."
At a City Club of Chicago luncheon Wednesday, a fiery Burris asked guests to stop the rush to judgment.
"If I had done the things I've been accused of, I would be too embarrassed to stand up here in front of you, because you all are my friends," Burris said, adding that during his decades of public service there was "never a hint of a scandal."
Burris then said he would no longer speak with the media. His office announced that Thursday events on his weeklong "listening tour" in northern Illinois were postponed "in order to hold private meetings."
The Senate Ethics Committee could recommend disciplinary action up to and including expulsion, though the final decision would rest with the Senate as a whole.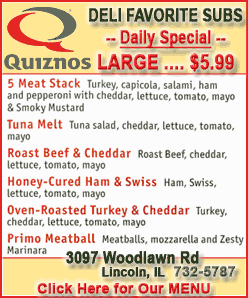 That may be the only way, short of resignation, to remove Burris, whose seat would be up at the next regular election in November 2010.
There has been some talk of holding a special election sooner to fill the seat, but the constitutionality of that is questionable. And a special election would give the GOP a chance to snatch the seat away.
That leaves Democrats with no good options, said Kent Redfield, a political science professor at the University of Illinois in Springfield.
"Blagojevich really hung them out to dry," Redfield said. "So the Democrats are going to make the best of a bad situation, and Republicans are going to milk it for all it's worth."
In an editorial Wednesday, the Chicago Tribune called resignation the only honorable action left for Burris. And in Washington, White House spokesman Robert Gibbs said Burris needs to explain the circumstances surrounding his appointment.
Some Illinoisans said Burris should be allowed to serve until the next election.
"If you don't like him, throw him out at the election," said 77-year-old retiree John Fussell, as he waited for a burger at the Korner Kafe in the St. Louis suburb of Cahokia. "I think everyone should just shut the hell up and let it run. How much damage can he do in less than two years?"
Fussell figured Burris "wasn't as straight as he could be" when he testified before the state panel. But he said he is willing to give the 71-year-old Burris a pass, since "his memory may not be what it should be."
But Gail Doherty, manager of the Billy Goat Tavern in Chicago, said: "He's a liar, him and Blagojevich. I think they were in cahoots. He should resign."
Chris Mooney, a political science professor at the University of Illinois at Springfield, said Burris won't do that.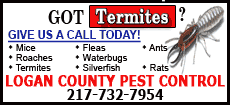 "Burris has shown he has no shame and, like Blagojevich, will just stay there till he gets forced out," Mooney said. "He wanted this so badly, was willing to degrade himself politically and will not step down willingly."
[Associated Press; By DEANNA BELLANDI]
Associated Press writers John O'Connor and Andrea Zelinski in Springfield, Jim Suhr in Cahokia, Caryn Rousseau and Tammy Webber in Chicago, David Mercer in Champaign, Larry Margasak in Washington and Nicholas Paphitis in Athens, Greece contributed to this report.
Copyright 2009 The Associated Press. All rights reserved. This material may not be published, broadcast, rewritten or redistributed.