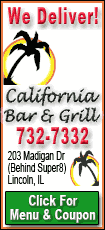 State Sen. Bill Brady, R-Bloomington, says Senate Bill 285 has been introduced to ensure all future U.S. Senate seat vacancies in Illinois would be filled by a special election, within 115 days of the seat being vacated. The bill would also enact a one-time-only special election to coincide with the consolidated April 7 election and a special general election to be scheduled for May 26.
"Sen. Burris clearly has put Illinois in a 'trick box' here with statements that contradict each other, particularly about the 'pay-to-play' scandal that resulted in the impeachment, conviction and removal from office of former Gov. Rod Blagojevich," Brady said. "If we are truly going to move Illinois forward, we have to eliminate corruption and put forward laws and leaders who rise above that. Until we do that, we are going to have a very difficult time attracting business investment in our state, which is the real solution to our economic problems."
The 44th District senator said the best way to cleanse the stain of "insider politics" is to let Illinois citizens elect the next U.S. senator.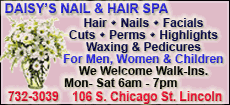 "We need to let the people of Illinois make this decision, and the sooner the better," Brady said. "I don't think we can afford to allow Roland Burris to continue as our U.S. senator. We will just continue to wallow in corruption and 'pay-to-play.' By putting the people first, by putting integrity before personal political gain, we can work to restore Illinois' image."
Other lawmakers echoed the senator's concerns. "What we are experiencing this week is the mess that we feared may happen when Rod Blagojevich was allowed to make this appointment," said state Sen. Matt Murphy, R-Palatine, who is the chief sponsor of Senate Bill 285. "Clearly, Blagojevich's tentacles run deep through the Democratic Party."
"Illinois can and should move ahead with a special election to fill the U.S. Senate seat formerly held by President Obama," said Senate Republican Leader Christine Radogno, R-Lemont. "The public has suffered enough embarrassment under former Gov. Blagojevich and Sen. Burris. It is time to let the people decide who they want to be their U.S. senator."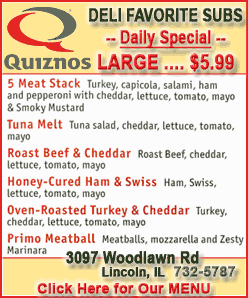 "With allegations of potential perjury swirling around Sen. Burris, we certainly need to be prepared should he be removed or expelled from office; but more than that, we need to show scandal-weary residents that we are serious about ending the pay-to-play culture in Illinois once and for all," said state Rep. Tom Cross, R-Oswego. "The Democrats held a committee hearing this week talking about opening up government to the people. Today we're challenging them to do more than just talk. We want action."
Cross noted that House Republicans in December pushed for passage of House Bill 6733, which called for a special election to fill the U.S. Senate seat being vacated by President Barack Obama, but the legislation was blocked from consideration in the House by Speaker Michael Madigan and Democrat leaders.
"In December, Democrats killed our special election legislation in the House," said state Rep. Jim Sacia, R-Pecatonica. "The unfolding events of the past week have made it very clear why they feared they couldn't hold on to the seat in a fair and open election. What they've lost sight of, though, is that it isn't their seat! It's the people's seat, and we need to give the decision on who will fill it back to the people."
Senate Bill 285 was filed in the Senate on Feb. 6 and was assigned to the Senate Executive Committee on Feb. 18.
[Text from file received from Illinois Republican legislators]