Before the game, if you would have told Railer fans that Lanphier junior Karl Madison, second-leading scorer in the conference, was not going to start, would only play about a minute of the first quarter and would not hit the scorebook until 1:42 left in the first half, most of those Railer fans would have already put this one in the win column and started to think about Moline on Saturday night.
Well, no one told Lanphier.
Celebrating senior night, Lanphier coach Chuck Shanklin started all seniors (Madison is a junior), and the quintet proved they belonged on the floor as they hit the Railers from every direction, blazing out to an early 11-2 lead. Tony Smith and Justin Davis hit 3s to get out to a 6-0 lead. A layup from Kyle Young got Lincoln on the board, but another five in a row saw the Railers down by nine early. Another Young basket was the only other field goal for Lincoln in the first quarter, while Ben Brackney hit one of two free throws to round out the Railer scoring as the visitors headed to the second quarter down 13-5.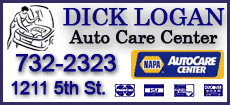 Birthday boy Louie Schonauer (Happy 18th, Louie!!) hit a couple of free throws to start the second quarter, but another quick four by the Lions (9-16, 7-6) put the Railers down by their biggest margin of the night at 17-7. Lincoln was able to whittle away the lead, thanks to baskets for Brackney and Schonauer. After a Lanphier free throw, a 3 from Jordan Nelson and another free throw from Brackney pulled the Railers to within three at 18-15. It seemed like things were starting to turn, but it would not last long. At the 1:42 mark of the quarter, Karl Madison hit a jumper for his first points of the night and the first of seven he scored in the final 102 seconds of the half. Another 3 from Nelson got the game to 20-18, but Lanphier's Madison scored the final five of the half to send the teams to the locker rooms with the Lions on top 25-18.
The first half was littered with silly and unforced Railer turnovers, missed layups, and the inability to get a defensive rebound, which allowed the Lions two, three, sometimes four shots on a possession. Needless to say, it was not the best half of basketball the Railers have played this season.
Coach Neil Alexander on his halftime discussion: "I told them we weren't ready to come out and play. We were slow, unfocused, not intense, just not ready to play."
Whatever else may have been said certainly got the Railers' attention. After the first basket of the second half put Lanphier up 27-18, Lincoln, thanks to an increase in intensity, which was evidenced on the defensive end, uncorked a very welcome Railer Run. Lincoln put together a 14-2 run that included an alley-oop pass from Louie Schonauer to Kyle Young that gave the Railers their first lead of the night at 30-29. Although the game was tied twice after that point, the Railers never trailed again. Young scored eight of his 14 points during the run and probably could have scored more. Like Saturday night in Carbondale, the Lions had no answer for the senior. Young could take the ball to the hole at will.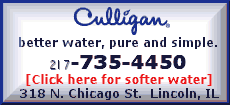 Ben Brackney also was very instrumental in the win. Brackney scored a team-high 16 points as well as grabbing rebounds and taking over much of the ballhandling duties. The junior scored five during the run as well as took advantage of Lanphier missing their share (would that make it the "Lions' share"?) of layups and getting the ball into the front court. After being tied at 32 and 35, a pair of Kyle Young free throws and another five in a row from Brackney put Lincoln up 42-35.
While there was still time to do something about it, the closest Lanphier could get was 42-37. Another basket from Young and a gutsy 3 from long-range specialist Alex Anderson, and suddenly the Railers had their own double-digit lead. Lanphier scored seven of the next nine points to bring the game to 49-44, but it was too late. Jordan Nelson sealed it with his only two free throws of the night, and the Railers walked away with the seven-point win.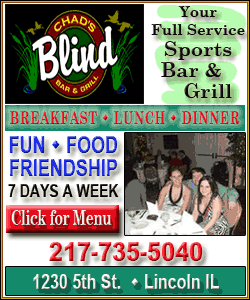 "It was a gutsy performance by our kids," Alexander said. "We didn't play our best early but showed some intensity in the second half, stopped giving them opportunities on the boards, took good shots. We still turned the ball over (12) too many times -- that's unacceptable for us -- but hit our free throws in the end."
Even though he didn't score, the most valuable player of the night may have been senior Wes Neece. "Wes really got us started," Alexander added. "He was the one that really got us going with his intensity." Neece showed his hustle all night and hopefully escaped injury while trying to save a ball inbounds and almost taking out the thankfully, well-padded scorer's table.
Along with Brackney's 16 points, Kyle Young had 14, while Jordan Nelson joined them in double figures with 11. Louie Schonauer added seven, while Alex Anderson hit for three. The Railers did hit 10 of their 14 free throws but did miss the front ends of a couple of one-and-ones that could have extended the margin even more.
Defensively, it's possible the Lions got a little fatigued thanks to the Railer defense. Lanphier's points per quarter went down every eight minutes, scoring 13, 12, 10 and nine.
In the opener, despite being down as much as 19-2, the Lincoln JV was able to make it a contest before falling 54-43. The sophomore squad was led by Brant Coyne's 20 points.
Lincoln will be in action again on Saturday as they welcome in their final nonconference opponent of the season as they will take on Moline. The contest is scheduled to tip around 7:30 p.m. and, as always, you can catch the game on WLCN-FM 96.3 and here at lincolndailynews.com.
___
LINCOLN (51) -- Brackney 5 4-7 16, Young 6 2-2 14, Nelson 3 2-2 11, Schonauer 2 2-2 7, Anderson 1 0-1 3, Smith 0 0-0 0, Neece 0 0-0 0, Frick 0 0-0 0, Team 17 10-14 51.
3-point FG: Team 7 (Nelson 3, Brackney 2, Anderson, Schonauer).
Lanphier (44) -- Madison 14, Smith 9, McBride 6, Brown 5, Jordan 3, Davis 3, Hearn 2, Anderson 2.
End of first quarter -- Lanphier 13, LCHS 5
Halftime -- Lanphier 25, LCHS 18
End of third quarter -- LCHS 37, Lanphier 35
Other notes:
My one and only extra tidbit of the night is a salute to the Railer fans in attendance. As mentioned, between games Lanphier celebrated senior night. After all those to be introduced were honored, a majority of Lanphier fans, while seated, applauded politely for their students. However, you would have thought it senior night at Roy S. Anderson, as many of the Lincoln fans in attendance got to their feet to applaud and recognize those graduating students from Lanphier. That's class, Railer fans, that's class!!
[Special report by JEFF BENJAMIN]