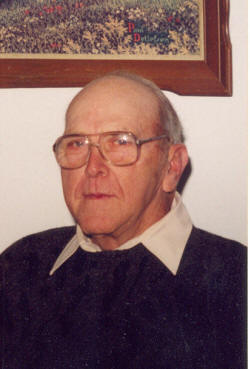 Harry Boward

Send a link to a friend
[February 23, 2009] MIDDLETOWN - Harry G. Boward, 85, of Middletown, died peacefully at his home on Friday, Feb. 20, 2008, at 3:27 a.m., surrounded by his loving wife of 58 1/2 years and his family.
Visitation will be 4-7 p.m. Monday at Fricke-Calvert-Schrader Funeral Home in Lincoln.
His funeral will be at 10:30 a.m. Tuesday at Middletown United Methodist Church with the Rev. Robert Ervin officiating.
Burial will be in Irish Grove Cemetery, where military rites will be conducted by American Legion Post 672.

Mr. Boward drove a semi for more than 40 years and retired in 1986 from FS.

He served in the U.S. Army in World War II, from 1941 to 1945.

He was born July 24, 1923, at Middletown to Carl and Lucille Prince Boward. He married Esther Rankin on Oct. 15, 1950, at Middletown.

He is survived by his wife, of Middletown; one daughter, Cheryl (and Greenie) McGill of Springfield; one son, Kevin (and Lee Ann) Boward of Saunemin; one sister, Faye (and Delbert) Gresham of Atlanta; five grandchildren, Deana Jones of Lincoln, Amy (and Scott) Weidhuner of Carlinville, Jennifer Long of Springfield, Zachary Laubenstein (and Sarah Gronow) of Aurora and Hannah Boward of Mount Pulaski; four great-grandchildren, Tabatha Weidhuner, Kristy Weidhuner, Michael Jones and Isabella McCarthy; and extended family members Beth Stewart and Kathy Boward.

One son, Harry Dean Boward, and four brothers preceded him in death.

He was a member of Middletown United Methodist Church and American Legion Post 672. He served as chief of the Middletown Volunteer Fire Department for many years and helped organize the first Fourth of July fireworks in Middletown. He was also a member of the Middletown school board.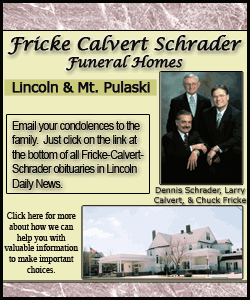 He was the oldest living male resident of Middletown. He was born in Middletown, died in Middletown and lived his entire 85 years there.
His favorite hobby was to drive the country roads looking for deer, and the fields of Coonsburg did not disappoint him.
He touched so many lives with his sense of humor, smile and stories. He will be deeply missed by his loving family and all of the friends he made during his life.
Memorials may be made to Middletown United Methodist Church, the family of Harry G. Boward or a charity of the donor's choice.
Click here to send a note of condolence to the Boward family.