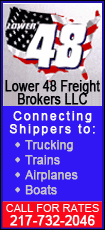 The rise broke the previous mark of 169 percent set in 1999 and was up sharply from last year's 120 percent hike, partly because the arbitration group started out with a lower average. The 111 players in this year's filing class rose to an average of $3.07 million from $1.13 million.
Last year, the 110 players in arbitration jumped to $3.04 million from $1.38 million. The record average of $3.26 million was set in 2004.
Markakis received a 24-fold increase, from $455,000 last year to an average of just more than $11 million under a $66.1 million, six-year deal Baltimore gave the outfielder.
Santana got a 16-fold rise, from $445,000 last season to a $7.5 million average under a $30 million, four-year contract.
Fourteen players received multiyear contracts, two fewer than last year but matching 2007's figure.
Among the players who filed, just 46 swapped proposed figures with their teams Jan. 20 and just three cases went to hearings this month.
Players prevailed 2-1 in the hearings for their first winning record since going 7-3 in 1993. The number of hearings matched the record low, set when owners won 2-1 in 1995.
Florida second baseman Dan Uggla ($5.35 million) and Washington right-hander Shawn Hill ($775,000) won, while Tampa Bay catcher Dioner Navarro ($2.1 million) lost. Owners hold a 280-207 margin in cases that have gone to hearings since arbitration began in 1974.